In the context of a dynamic market, Spring Harghita wanted to measure certain indicators related to the notoriety of its brand in the Romanian bottled water market, as well as to dioscover the profile of its consumers.
Thus, with the help of MKOR Consulting, Spring Harghita conducted a study on water consumption habits among Romanians.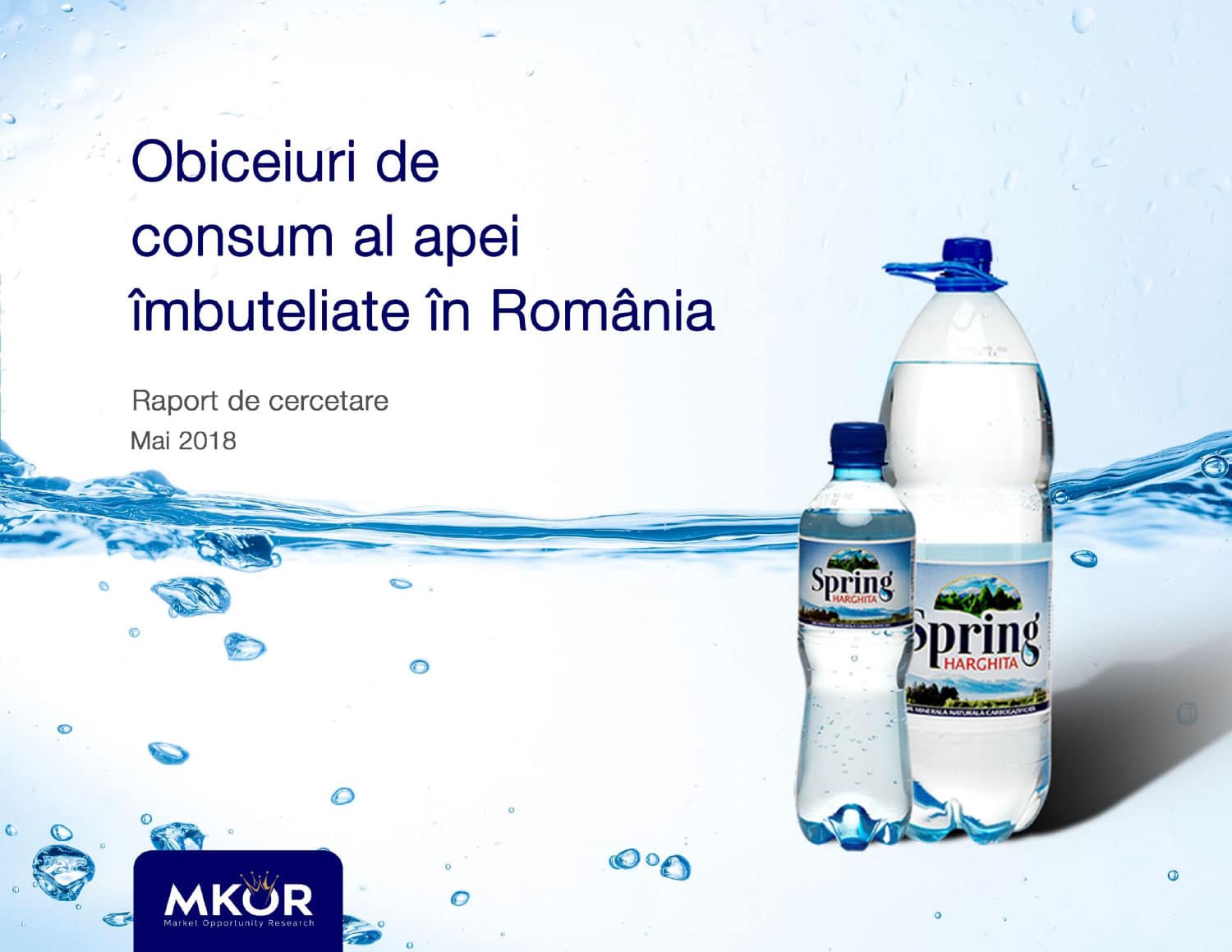 Nationally Representative Research
The study was conducted using the online opinion survey method (CAWI), on a sample of N = 1,067 respondents, nationally representative, according to geographical distribution criteria (development regions, urban and rural), gender, and age range.
The respondents were distributed representatively according to gender (51% women, 49% men), age (20-64 years), and geographical distribution (development regions), urban and rural environment (57% and, respectively, 43%). according to INS available data in May 2018. The respondents are part of the MKOR consumer panel.
The analysis was carried out taking into account four different segments of consumers, depending on the intensity of their interaction with Spring Harghita: heavy-users, potential users, ex-users, and non-users (with the identification of the reasons behind loyalty and reluctance manifested towards the brand).
About Mineral Quantum
Mineral Quantum was established in 1997 and began production in December 1998, being an exclusively private company and activating in the exploitation of resources and the bottling of natural mineral water. The bottling is done under the brand name SPRING HARGHITA (registered trademark). The headquarters of the company is located in Sâncrăieni commune, Harghita county.
Target market:
Methodology:
Online Opinion Survey (CAWI)
Website:
Contact us for your project
Market opportunity studies are a challenge that we cherish every time, because such an analysis allows us to identify the right strategic recommendations for our customers.
We at MKOR assure you that:
We will choose the right methodology to achieve your goals, taking into account the macroeconomic and social context.
We will carry out the project at a high level of quality.
The results you will receive in the end will exceed your expectations.
The company's next project is a video call away, contact us!
MKOR studies in the context of market uncertainty
The COVID-19 pandemic has brought unprecedented challenges to companies in all industries, but at the same time it has brought new opportunities. Consumer behavior has also undergone significant changes since the beginning of the pandemic, one of which is the accelerated transition to the online environment.
In this context, the need for data anchored in the current reality is deeper, whether about and from consumers or about competitors.
We, at MKOR, respond to the need for relevant insights through the first live market study in Romania – Consumer Trends.Live. This complete market intelligence tool helps companies with data from the market of interest.
Gain the competitive advantage with market data, which you can find even as they happen, with a single click in the interactive dashboard!