A new app concept has been researched by MKOR Consulting experts. An Opportunity Study was employed to establish the availability of the potential clients to use an online app for their home and design projects.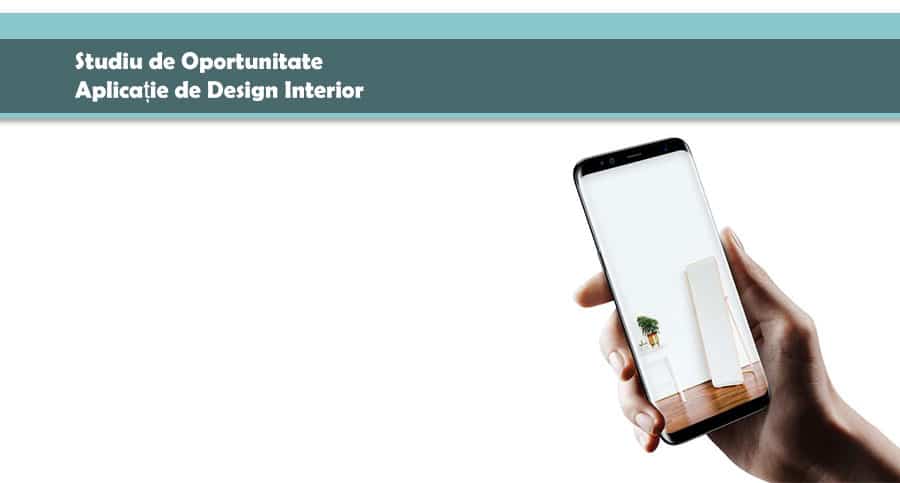 Through this market research, we have measured the following:
The target customers willingness to use an online app for remodeling their homes;
The perceived impact on the general public of such an application.
Our findings revealed all the key aspects and challenges of getting a product market fit and all opportunities of the home & deco market in Romania.
Consumers study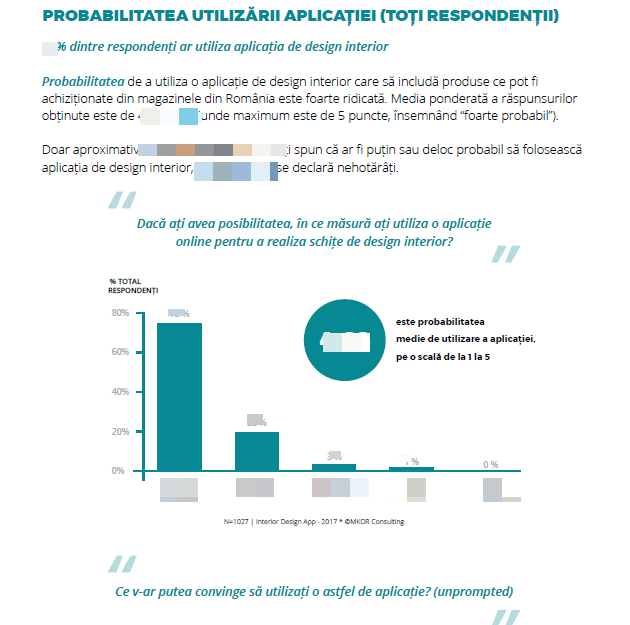 The research measured the level of interest of consumers for using an online app.
Even more so, the results revealed how much consumers are willing to pay for these apps and the preferred payment methods by the Romanian market.
Identifying the key features
An important objective of the research was identifying the features that the application should have, in order to obtain client satisfaction and satisfy consumers needs.
The final research report outlines the best marketing channels for this particular use case, a very important key asset for any kind of business.
Favorite home & deco styles & sources of inspiration
Having a details oriented mindset, our team of experts successfully identified the Home & Deco Styles that the prospect customers need and desire. These are essential details for meeting the specific needs of our client.
High quality pre-qualified Leads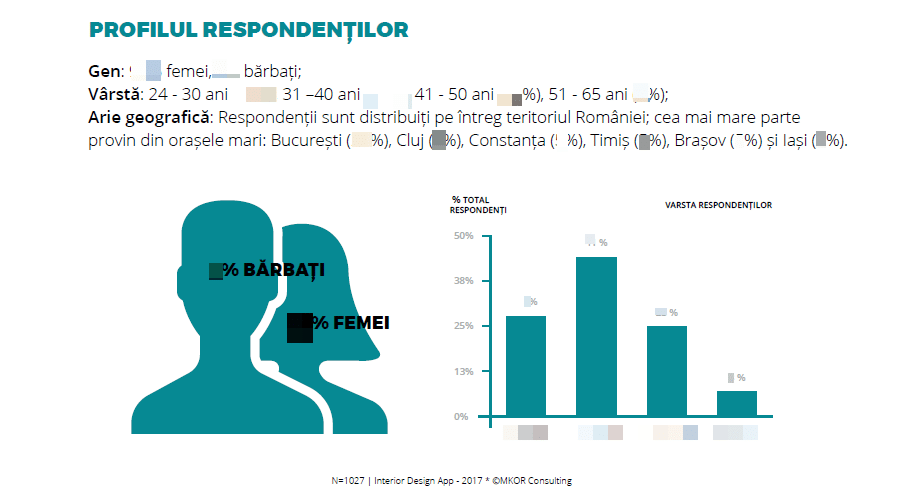 Imagine having a list of high quality leads even before you launch the business..
Through this research, we have identified the target audience and the future clients for this online app, and also high value prospects that are willing to test and pay for these kind of services.
This is an advantage for the future business as it can start with a qualified prospect list (their target market), even before going public with the application.
Target market:
Methodology:
desk-research
online survey
MKOR studies in the context of COVID-19
The COVID-19 epidemic impacts consumer behavior at unpredictable levels. In this context, MKOR consultants are constantly informed about the approaches recommended by the research community, in order to be able to include them in the predictions of consumer behavior.
MKOR also conducts its own research projects on the impact of the coronavirus epidemic, both in the general population and in business. You can download them for free from the section dedicated to our studies.