MKOR Consulting was founded in 2013 by Corina Cimpoca, starting as a marketing consulting agency. Like any start-up, we have adapted to the market requirements and soon began to develop market research, helping our clients to grow and to better understand their businesses' markets.
Today, MKOR is the Market Opportunity Research agency that many businesses (large companies, SMEs, or startups) can rely on to carry out market research.
Since 2016, MKOR Consulting develops its own market studies. The best known are the Impact of the GDPR in Romanian Companies (2018), Trends in Digital Marketing & Retail (2018 & 2017), Profile of the Romanian Leader (2017) and Brand Ambassadors of Romania (2017).
Who are we?


Learn more about us
MKOR Consulting provides strategic market research, sectoral analysis, competitor analysis and consumer studies. We create data and analysis for business to grow.
The findings of our B2C and B2B research are actionable and will help you take informed decisions. According to a study by MKOR from 2018, 75% of Romanian companies are conducting market studies, helping them make achieve strategic business growth.
Moreover, the impact of market studies yields on business turnover, which increases by 29% yoy for companies that research their target market (according to "Impact of Market Studies on Romanian Companies", 2018)
Respect towards clients and ourselves
Empathy in business
Curiosity
Creativity
Passion
Commitment
Perseverance
Reliable consultancy
In our work, we always go for the most relevant methodology in order to accomplish the research objectives, after consulting with the client. They tell it better than us:
In regards to the study on accredited units in ecotourism, we highly appreciated your suggestion, which turned out to be more relevant to us.

— Andreea Radu, Simona Macovei, Finalists at Ecotourism consultancy research
---
Flexible and adaptable
Besides the fact that we meet really tight deadlines (sometimes we even amaze ourselves!), we are adaptable to new situations and unusual requests. Take a look at what our clients have to say:
Although the deadline requested by us was atypically short, MKOR answered the challenge with flying colors, delivering the final draft without delay. […] We do not see ourselves working with any another market research company in the future.

— Alexandra Șerbulescu, DUMS Design (Measuring brand notoriety for a poultry brand)
---
Every project is a new challenge
We constantly develop a multitude of projects (check out the Portfolio section). Some of them had a specific pattern (even though, none of it was identical), but some others took us on unknown paths that transformed us into bold explorers. Here is what one of the clients has to say about such a challenging project:
Last year, we designated MKOR to do a market survey in our industry. [..] Throughout the project, they kept us updated, communicated all the steps and drew conclusions together. MKOR, in a few words: co-workers, open, flexible, detail oriented, professionals.

— Dănuț Marinescu, Managing Partner Julien Expert
---
Collaborative partnerships with our clients
Every project receives all of our dedication as if it was owned by our business. We are committed towards what we do and we don't accept projects which we can't finish. If we are overwhelmed (we are not perfect!), we turn to specialists who help us get things done:
The final reports provided us with extremely useful recommendations for future improvements, as well as for eliminating the risk factors. As a project manager on behalf of Goodyear, I was impressed with the fruitful and pleasant collaboration with Corina's team.

— Svilen Stoyanov, Supply Chain Representative at Goodyear Dunlop Tires (case study: Satisfaction research for Goodyear)
---
Creative and dedicated
Research can be a boring if one limits itself to "recipes". That's not us, because we have the key to unlock any kind of project. The proposed research method is often a unique, project-specific approach. In other words, no project resembles another project, and for this we have an open and creative mind at the service of our clients. Here's what they say:
We didn't expect someone would put their heart into a market research in such way […] 

— Mihai Zaharia, Finalist at Produs în Țara lui Andrei (case study: New product research for Bunicel)
---
Multi-disciplinary team
Our consultants' academic and professional background is diverse, creating a unique mix, offering customized solutions, with the specifics of the project in mind, instead of standard answers. We aim to be our clients' trusted partner, not just a research agency.
MKOR put in a few words: agile, professionalism and quality. I recommend MKOR's personalized services, you will certainly have the best by your side!

— Florin Alexandru, Finalist Produs at Țara lui Andrei (case study: Opportunity research for a fish restaurant)
---
Committed throughout the whole project
In other words, we stick to the budget, we stick to the deadline and deliver actionable results. Thus, we respect our clients and our own work. We stand by our findings.
The research report you delivered is very useful for our company in making its entry on the market. We now comprehend the real customer needs and we can adapt our marketing plan. Fine work and, at least for me, passionate. Congratulations! The recommendations and conclusion are VERY USEFUL. 

— (case study: Apiary tourism opportunity research)
---
Results that exceed expectations
Each study is designed to meet all research objectives, with something extra. During the analysis we go through all con-joints possible in order to identify the most stirring information. The client receives only the latter, the most relevant for their business.
Our collaboration has brought us more than we had hoped for and has raised our future expectations. In two words: Underpromise – Overdeliver.


— (case study: Measuring brand awareness for a poultry producer)
---
Friendly and actionable reports
We condome overwhelming reports consisting in hundreds of slides, with crooked analysis, hard to follow charts and so on. For all of these, we have Excel spreadsheets (which you receive as well). Our reports have a friendly approach, are easy to navigate, with data properly interpreted, relevant conclusions and applicable recommendations.
The final reports cover detailed results of all researches, while the recommendations helped us to develop the marketing & communication strategy according to our target audience needs.  — Marketing Manager at Sun Plaza, CBRE Romania

— (case study: Shopping mall customer insights research)
---
Trust and respect
We are the only agency that has a close relationship with its panel members. We keep growing this personalized relationship through feedback and direct interactions. Following each survey, we receive hundreds of feedback messages from our excited respondents. Here's what the members of the MKOR panel community have to say:
I had an interesting experience. Frankly, the survey was long, but I had no thought when will it end because the questions were interesting and I enjoyed answering it. It was not boring at all and I found it useful even to me, in the sense that I recalled my shopping list and what stores currently have offers. I'm glad I could help you and wish you to be successful in what you do!  — Monica
Our excellent team


Get to know us better
founder


Corina Cimpoca, MBA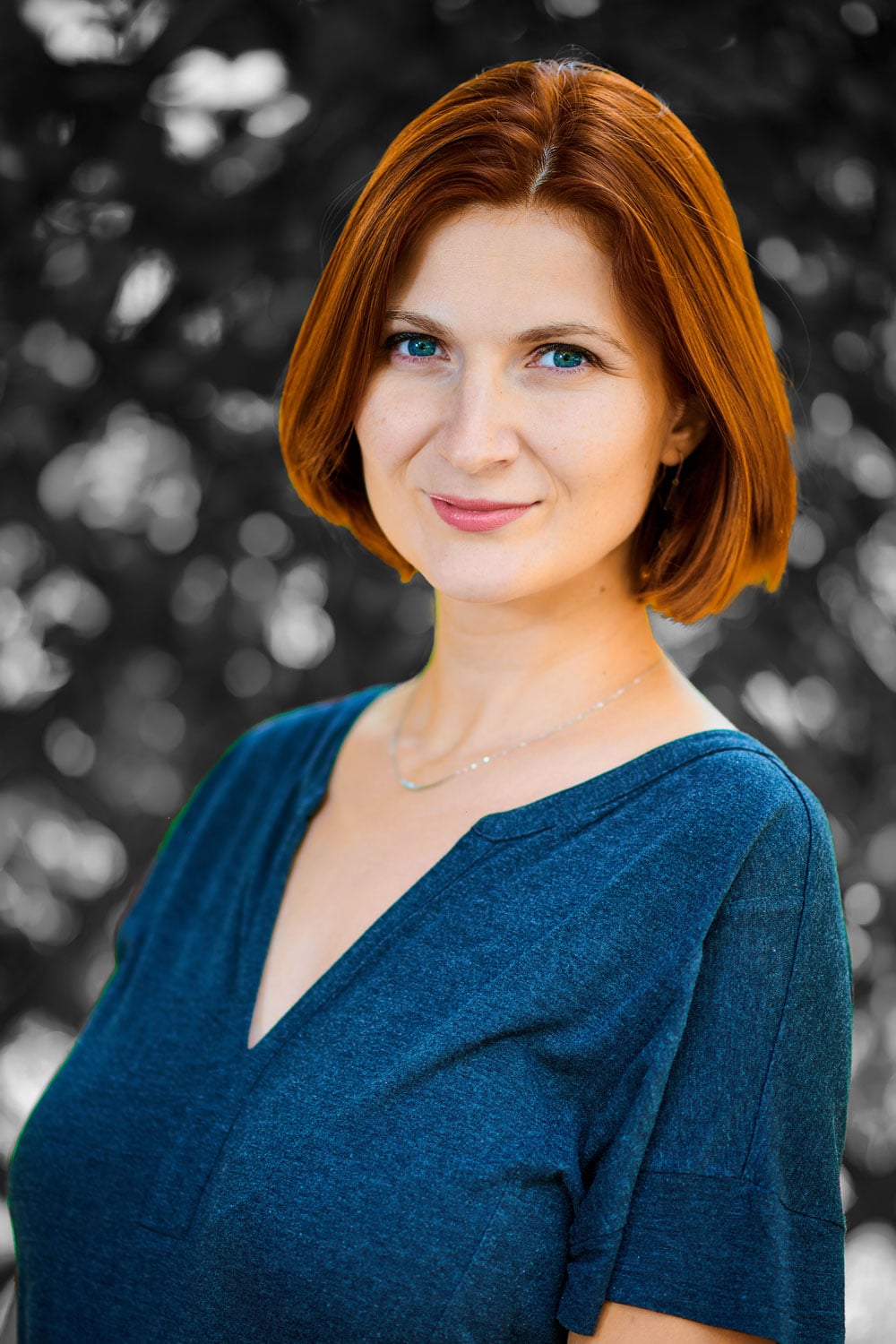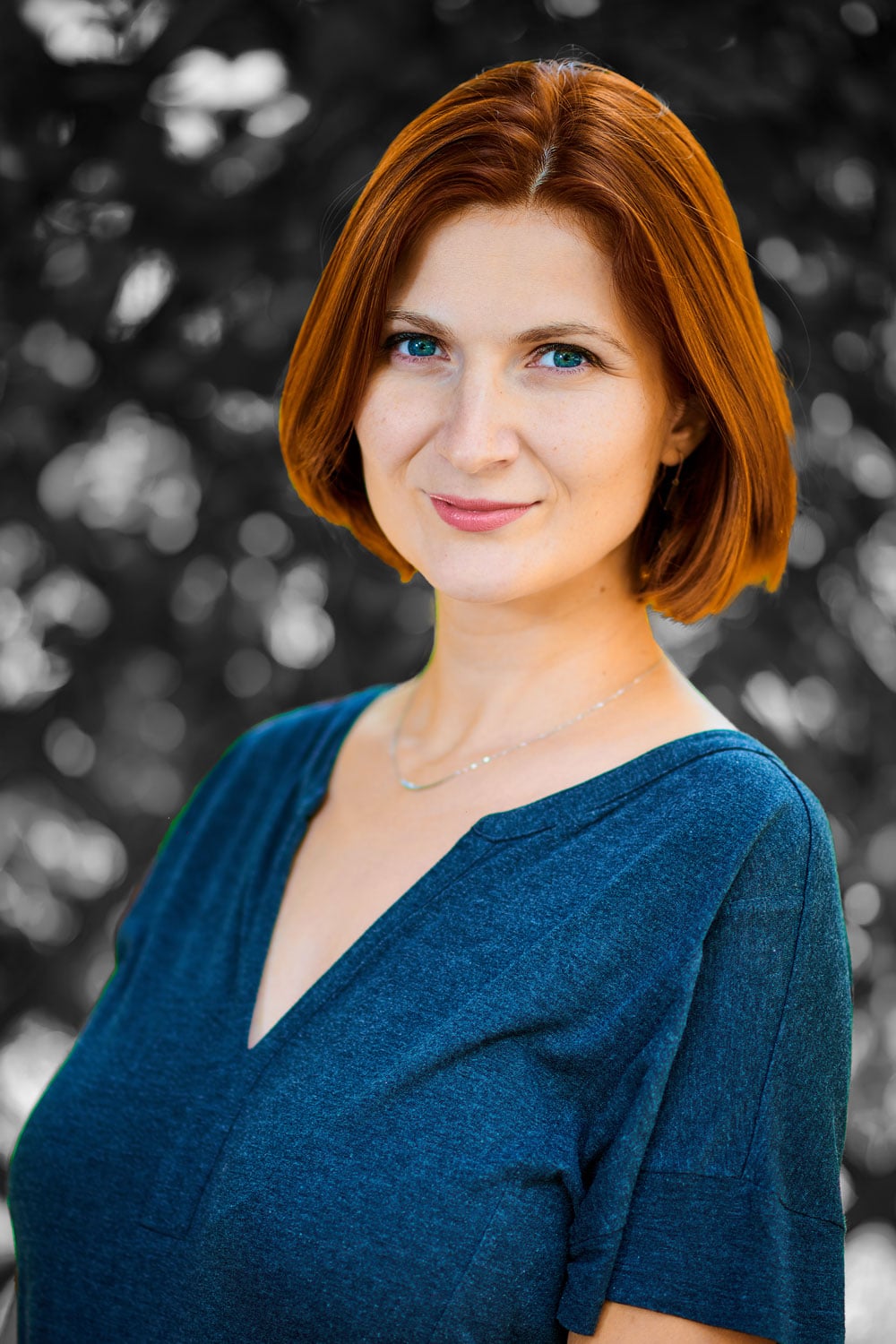 She the founder of MKOR Consulting and she is a professional with over 10 years of experience in marketing and market research. Corina manages most of MKOR's projects, ensuring our high quality of services.
Corina holds an MBA from Cotrugli Business School, has a Public Relations Master's Degree at UBB Cluj-Napoca and is a graduate of Political Sciences at UBB Cluj-Napoca. Throughout her career, she has worked with several organizations as a marketing manager and has initiated several entrepreneurial projects.
Throughout her career, as a manager she collaborated with several organizations and initiated business projects, from which she has learned one essential lesson: empathy in business.
Corina is passionate about business reading, personal & strategic development, in general. When she is not working at the office, she spends her time with her children and husband.
Her motto: "Don't compare yourself to others. Compare yourself to the person you were yesterday."
digital genie


Alex Cimpoca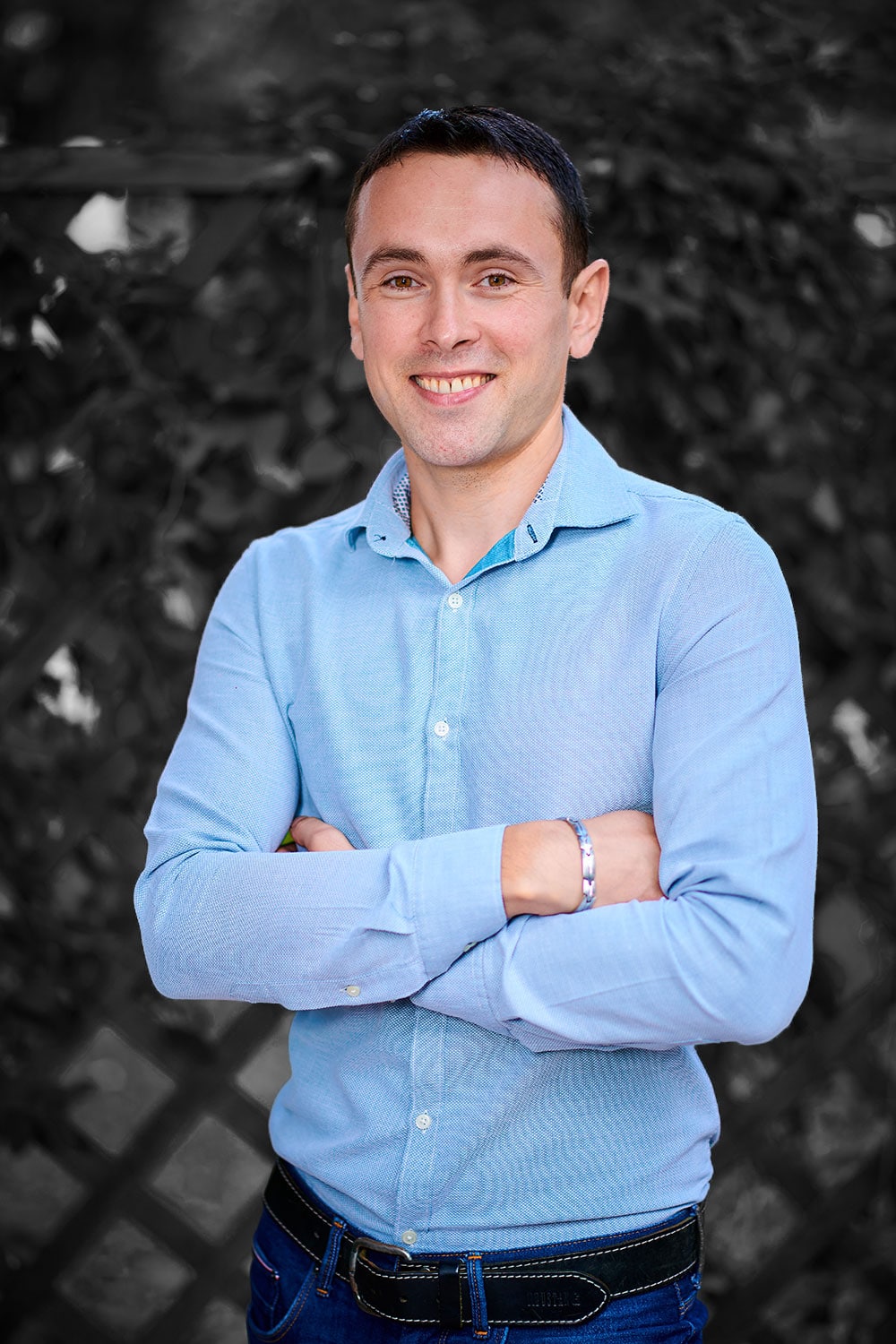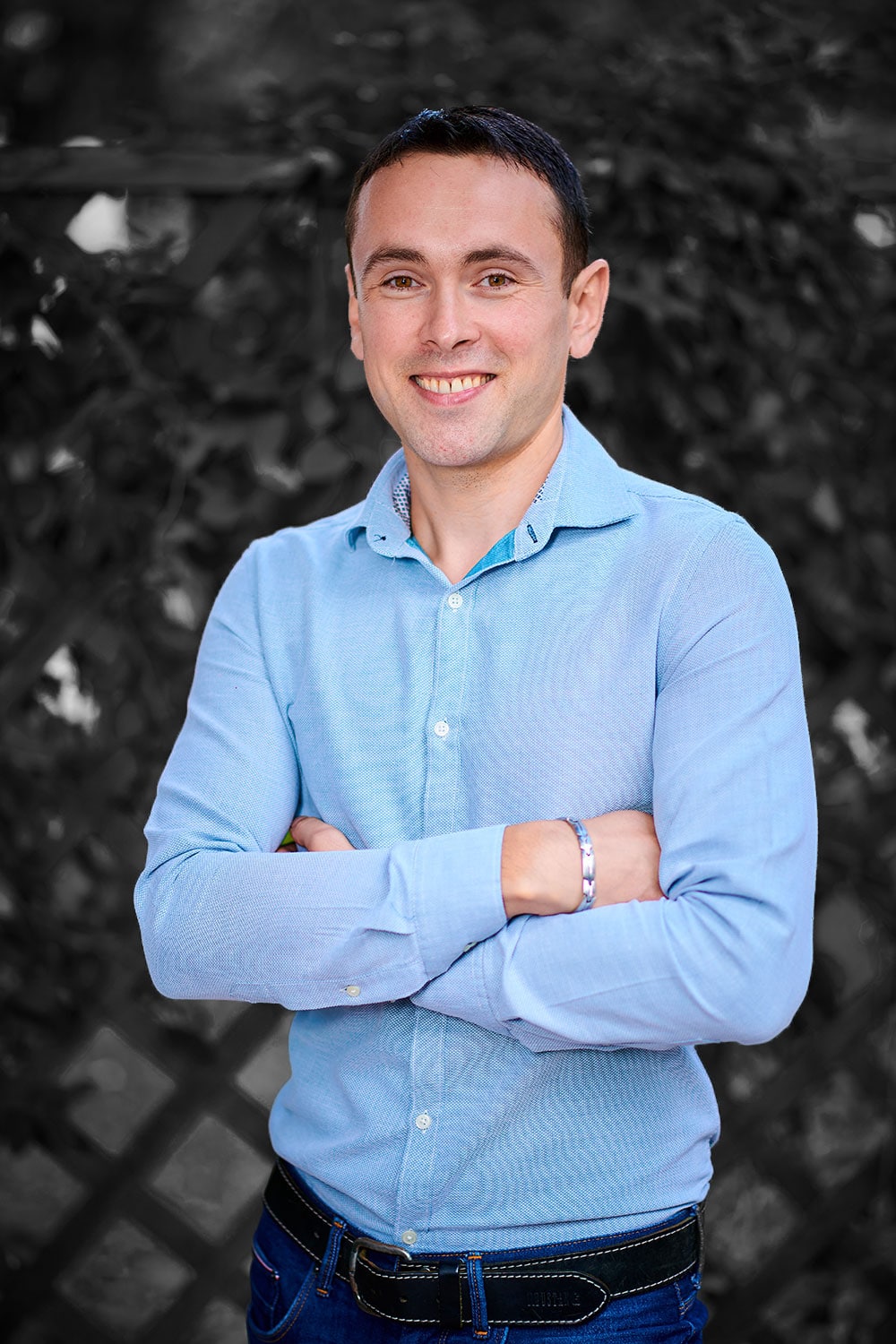 Alex is a specialist in digital marketing, while at MKOR he is in charge of the website, marketing automation, community management, the management of MKOR proprietary panel and online surveys. Alex joined MKOR in 2014 as a consultant, and since 2016 he is a business partner.
Alex has a Masters in Managerial Information Systems at Romanian-American University and holds a degree in Managerial Informatics.
Throughout his career, he worked with several organizations as an independent marketing collaborator and initiated many project business, from which he learned an important aspect: customer's perspective, strategic business thinking and the fact that you should always measure what your customers think .
Alex is passionate about Skydiving, Performance Marketing, SEO, User Experience, Cryptocurrency and Vaping. When out of office, he spends time with his children and wife, a happy family being what he aims for besides professional development.
His motto: "I am happy and I feel good."
LinkedIn: http://www.linkedin.com/in/alex-cimpoca
research manager


Luiza Coneac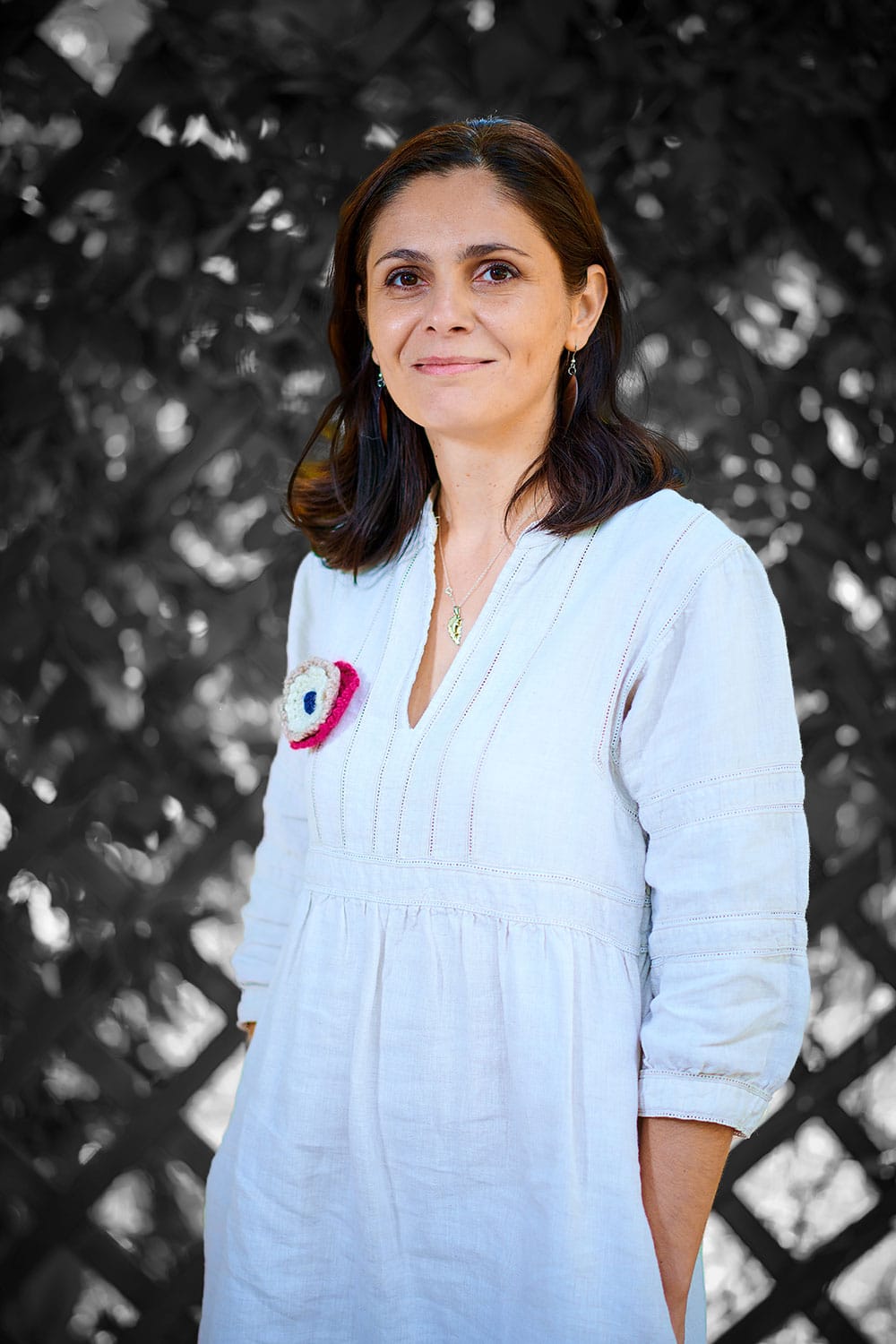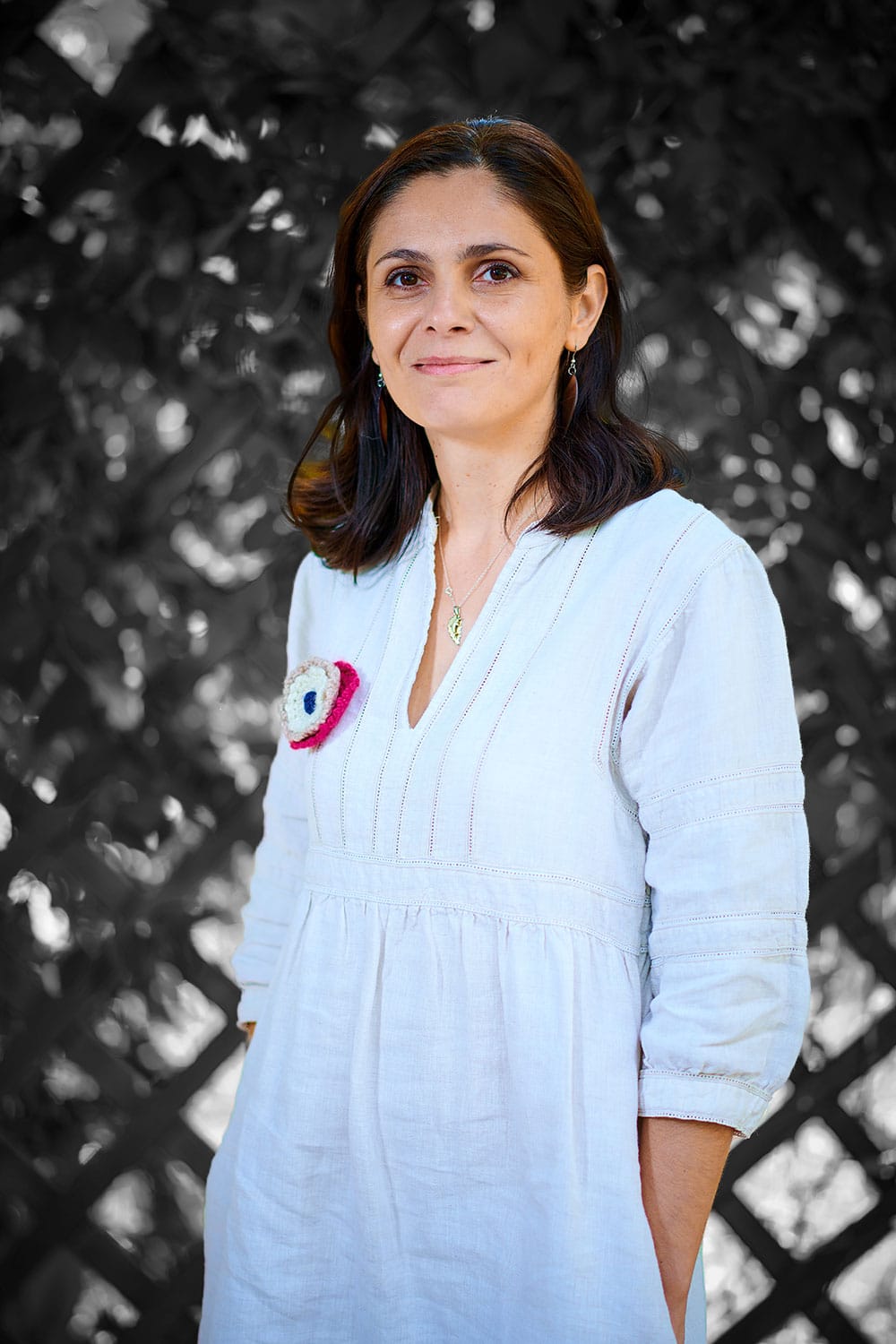 Luiza is a specialist in market research, owning a portfolio of several market studies and analysis. In 2016, she joined MKOR where she is in charge of research design, coordinates data gathering & analysis and extract the most relevant recommendations for agency's clients, while collaborating with rest of the team.
Luiza holds a degree in Communication & Public Relation, with a later focus on Project Management.
Prior to joining MKOR, Luiza was a management consultant and she worked in a multinational project management team. In this setting she developed her skill of creative problem solving and of critical thinking.
Luiza enjoys investigating, likes to seek less visible information patterns, to connect them and to draw her own conclusions. If it wasn't for her to be a market research specialist, she certainly would be a detective 🙂
She finds her energy inside her family and while hiking in nature.
marketing executive


Carmen Zanfir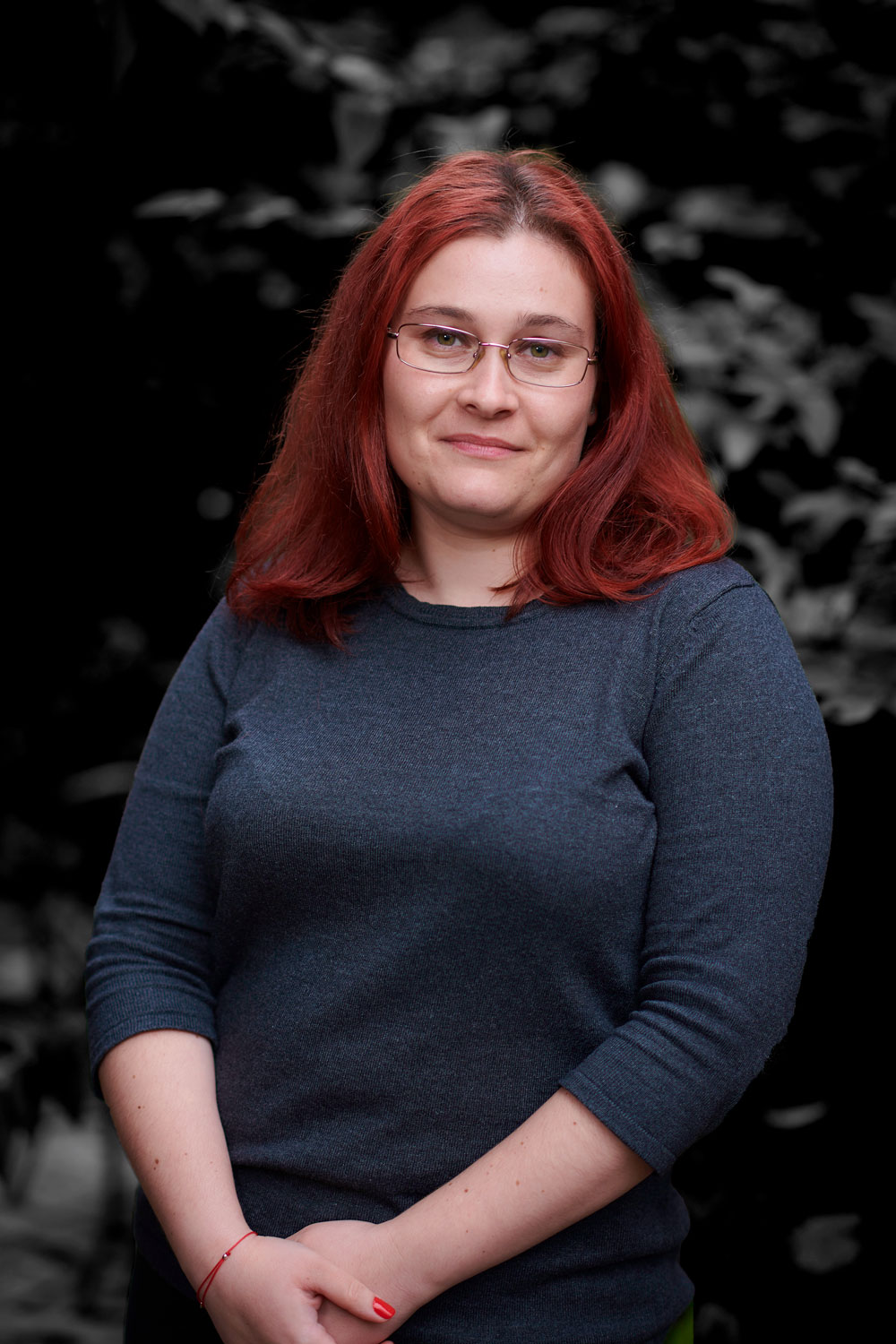 She is a marketing and communication specialist at MKOR, and she coordinates the website content. More than that, she is often engaged in projects that require desk research. Carmen joined the team in 2019, taking over the digital nib to continue the most beautiful MKOR story. She also writes our case studies, summarising the collected information in exciting and easy-to-understand materials.
Carmen graduated from UNATC Bucharest, being specialised in Audio-Visual Communication. She continued her studies with a Master's degree in Advertising. While the first specialisation represents the solid basis of today's communication specialist, the second one complemented her knowledge by giving her a large perspective on the audience and the target to whom she speaks.
Before MKOR, she developed her content writing and communication skills in fields such as IT&C and automotive journalism. Besides, she has learned to successfully manage all kinds of crises, keeping her calm and focusing on objectives.
Carmen is passionate about cars, reading and books (she strongly believes that books are souls with paper wings). She paints in her spare time, and she writes on her blog. Fun activity for her means analysing political speeches, and camping in nature.
Her motto: "Stay true to yourself and never let what somebody else says distract you from your goals. When I hear about negative and false attacks, I really don't invest any energy in them, because I know who I am." – Michelle Obama
field coordinator


Cătălina Duțu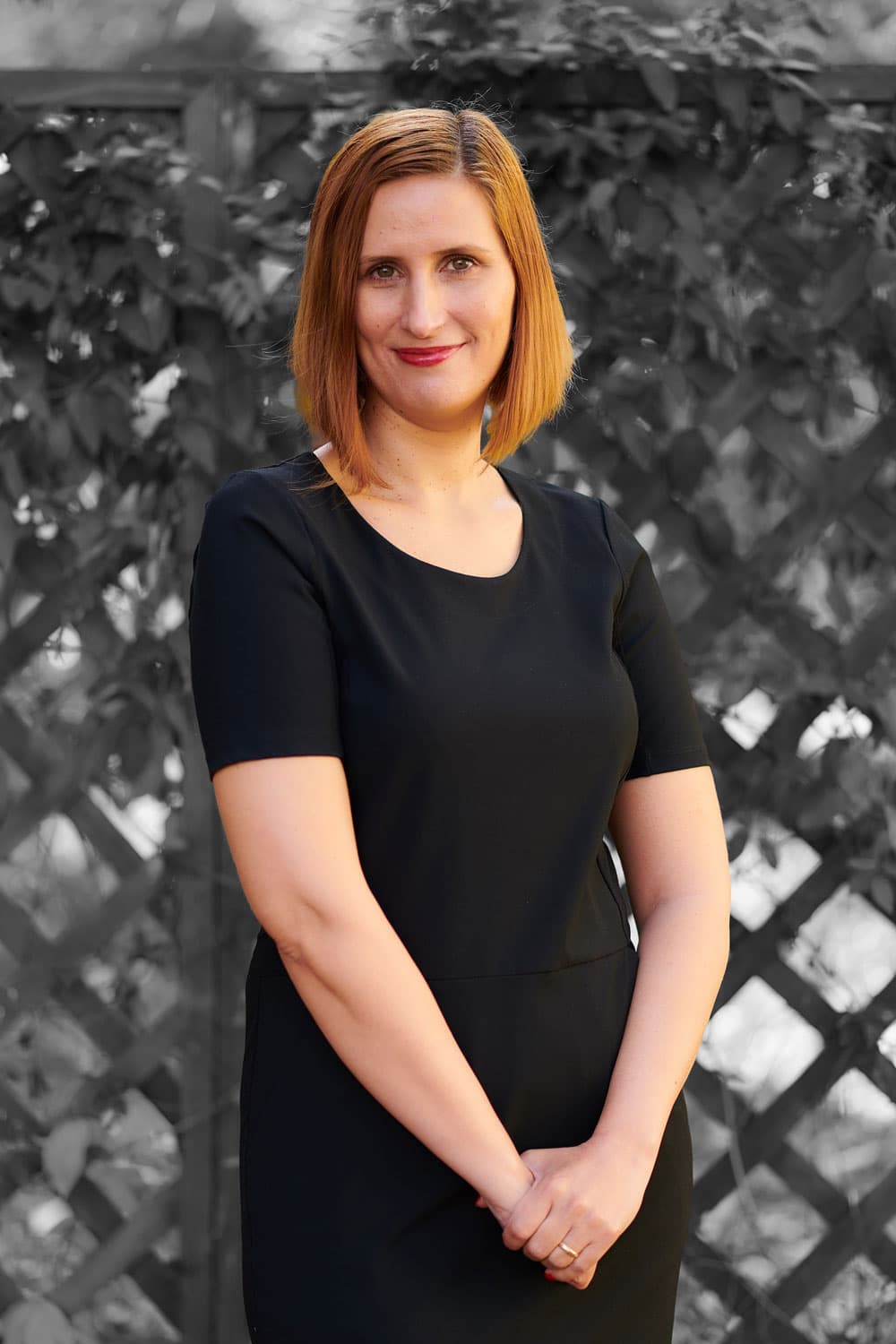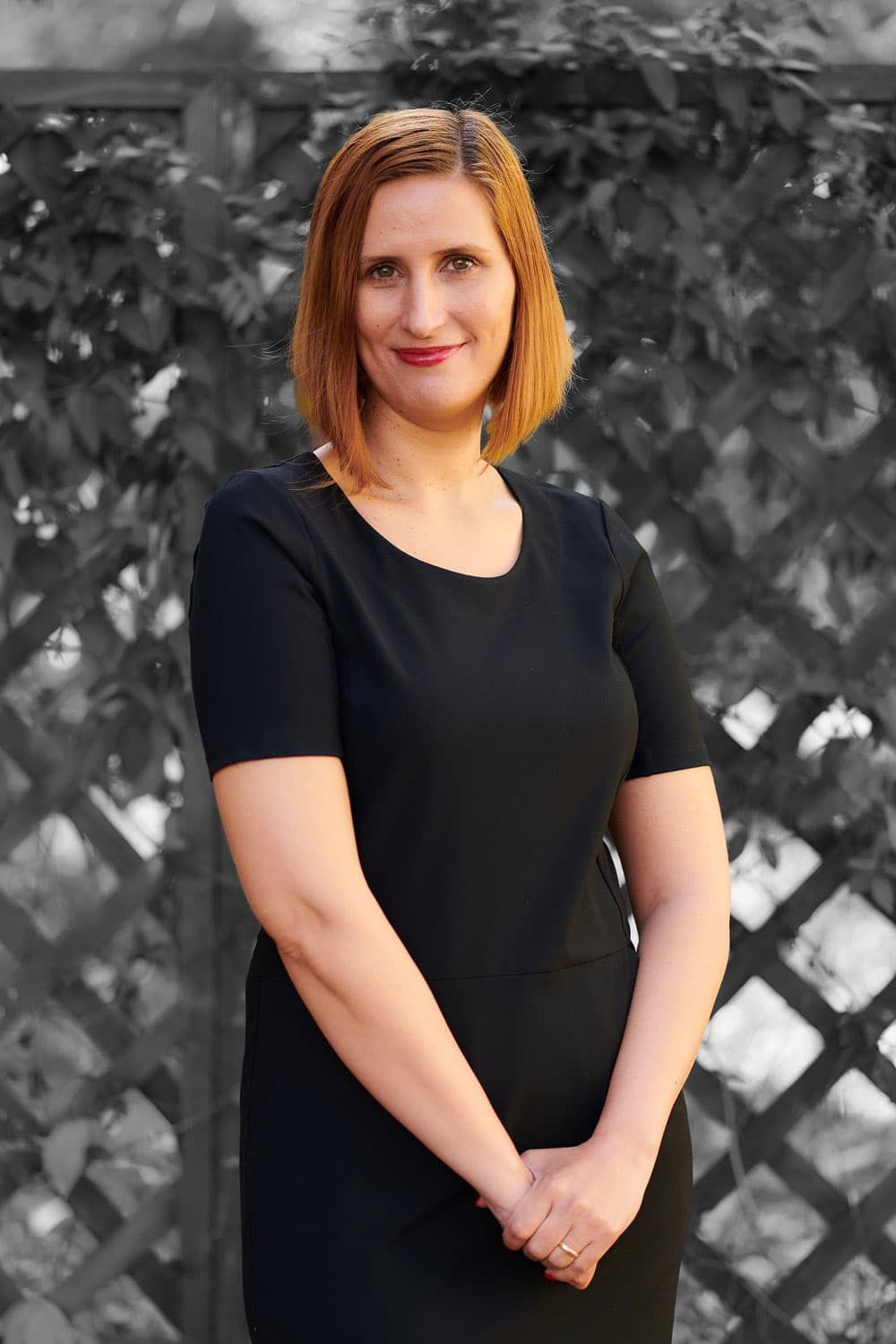 Her expertise is on identifying market opportunities, accurately understanding customer needs in the pre-bid and market research phases. She is actively involved in interviewing experts in various fields, according to agreed research methodologies.
Catălina is licensed in Marketing and is currently a student of an Executive MBA program at Cotrugli Business School.
Extensive previous experience in top management of entrepreneurial companies gives her the ability to understand business from a strategic perspective.
She thinks that the most complex and important role in her life is being a mother.
Permanently concerned about personal development and others around her, her motto is: "If you do not like something, change it. If you can not change it, change your attitude." Maya Angelou
market research consultant


Bianca Balea, Dr.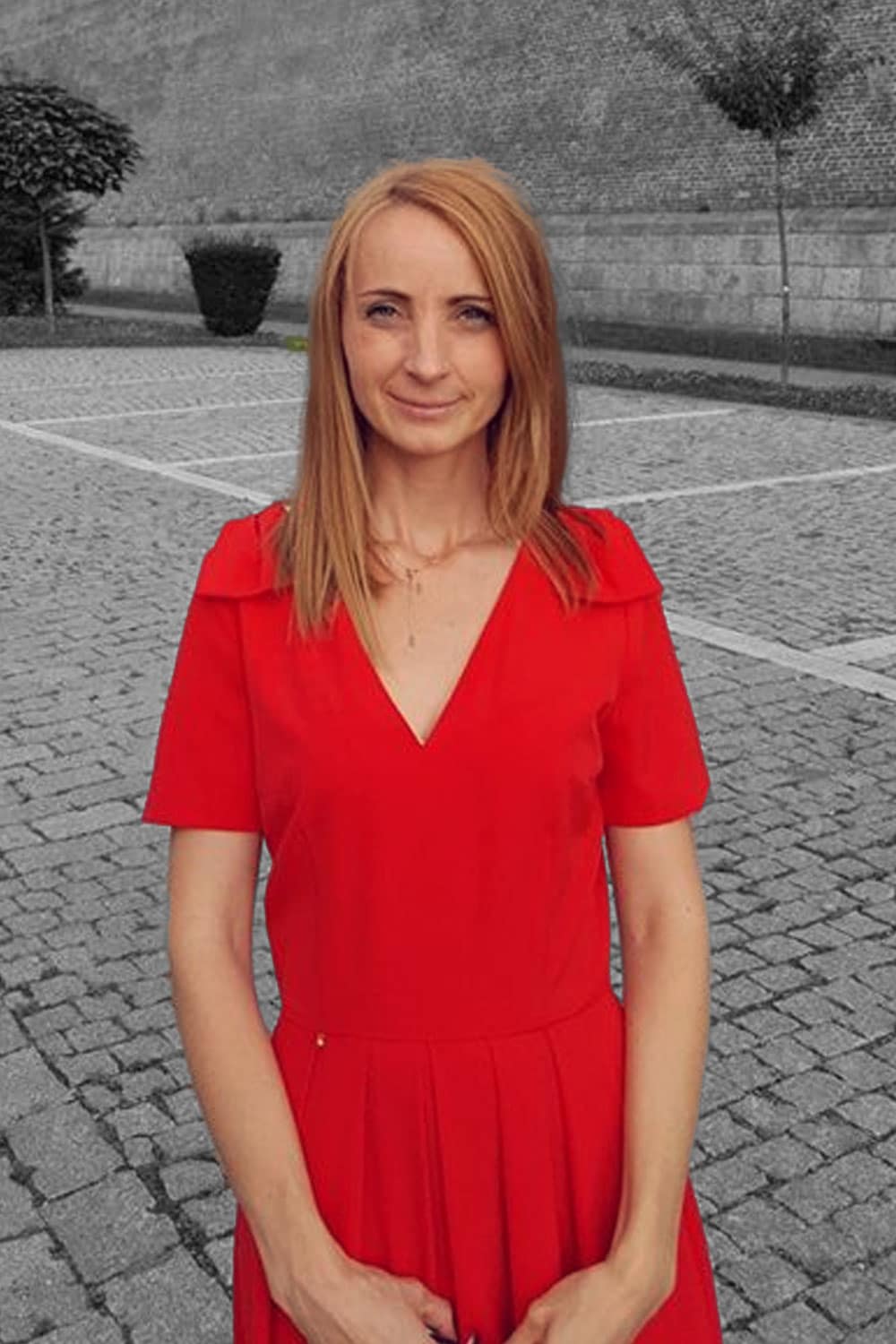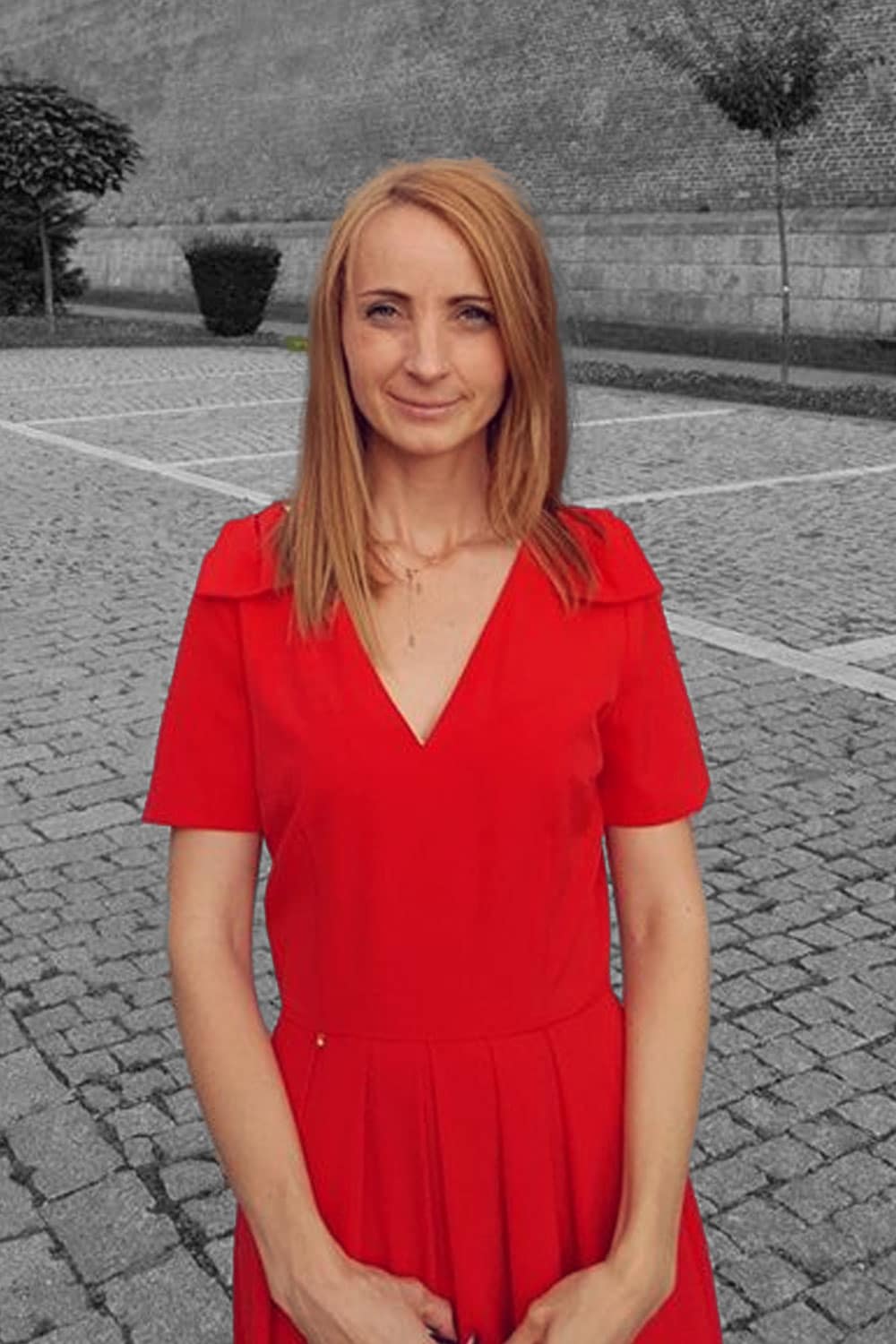 Bianca is a consultant at MKOR, with extensive expertise in research and data analysis. Starting with 2018, she brought her know-how in MKOR's team, designing research and developing the tools for data gathering, but foremost analyzing quantitative data and disseminating results by using complex analysis, attractive and easy to follow charts.
Bianca holds a PhD in Sociology since 2012, with a thesis addressing digital inequalities among children in Romania, part of the EU Kids Online International Project, where she analyzes the relationship of children with new media technologies.
She is passionate about everything related to children's education, understands the shortcomings of the current educational system in Romania and documents on alternatives that work in other states, that value the individuality of each child and have internationally recognized results.
data analyst


Cristina Rădulescu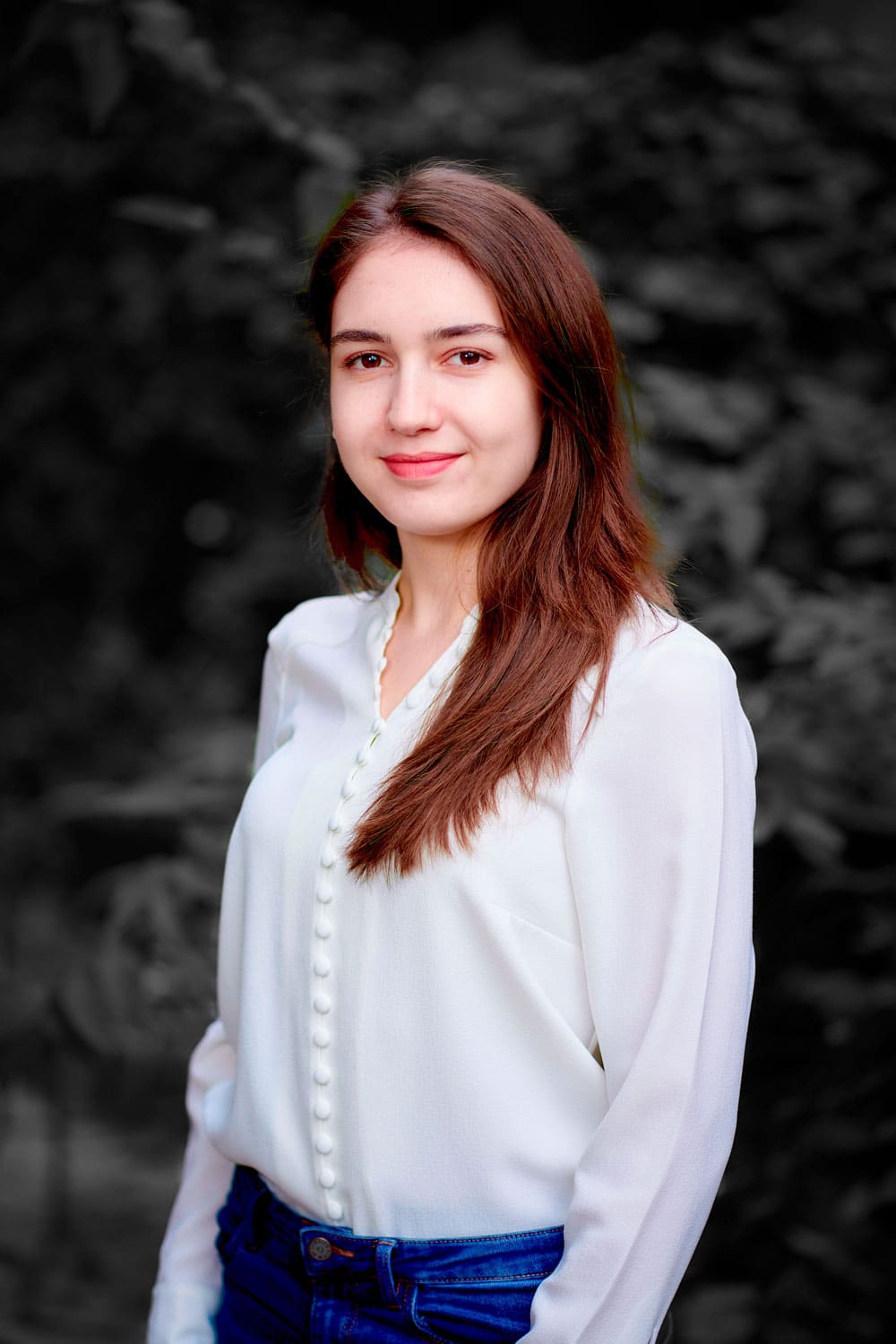 After an internship in the autumn of 2019, Cristina is now a data analyst at MKOR. He graduated from the Faculty of Sociology at the University of Bucharest and is currently following a master's degree, at the same faculty, focused on marketing and the sociology of consumption. Her tasks include editing data, analysing and interpreting it.
She is curious, optimistic and passionate about sports & wellness, outdoor walks, fashion, make-up & skincare, and baking. She is in a continuous personal and professional development process, balance in her life being what she wants to achieve.
Her motto is: "Open your arms to change, but don't let go of your values" – Dalai Lama.
junior data analyst


Radu Secuianu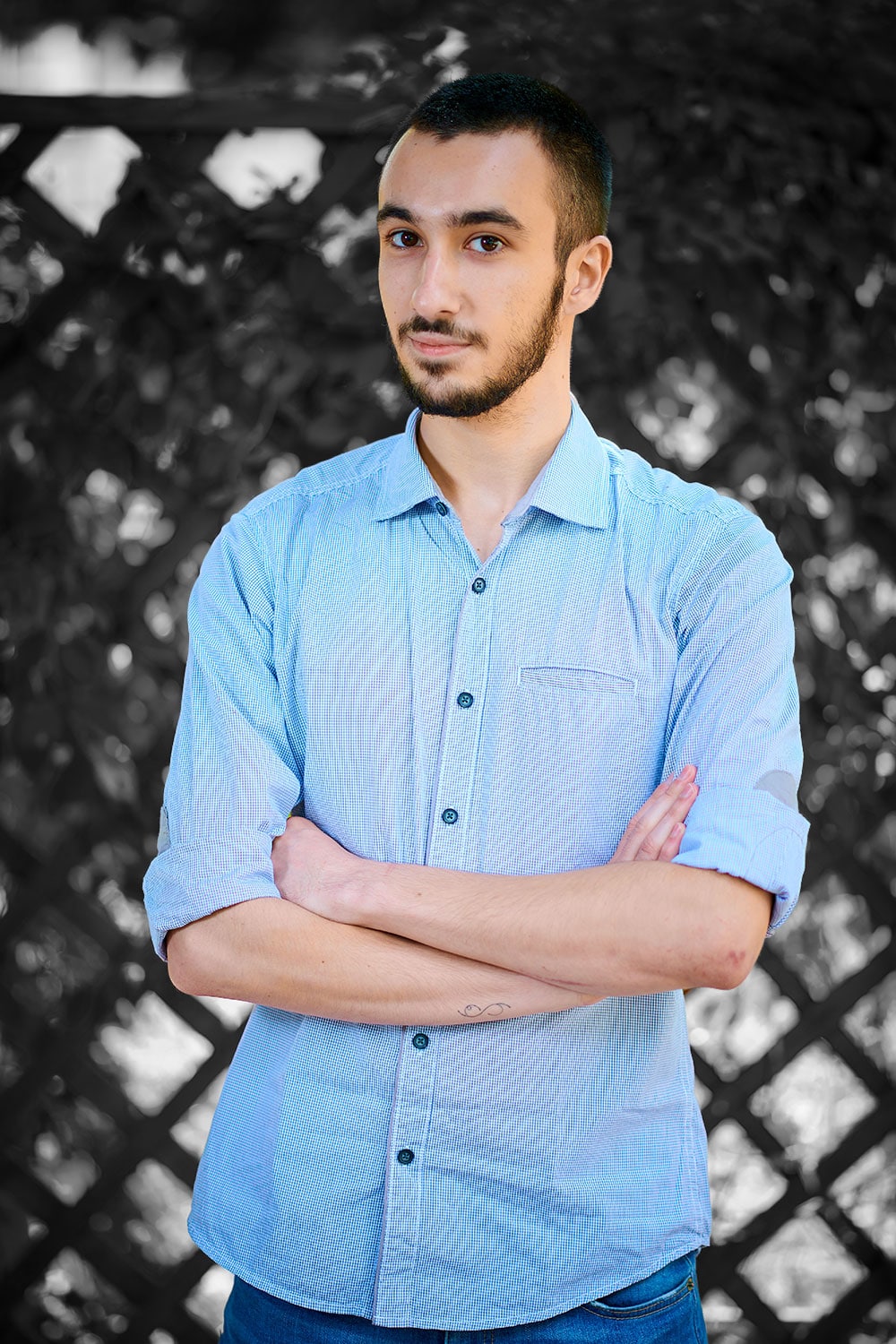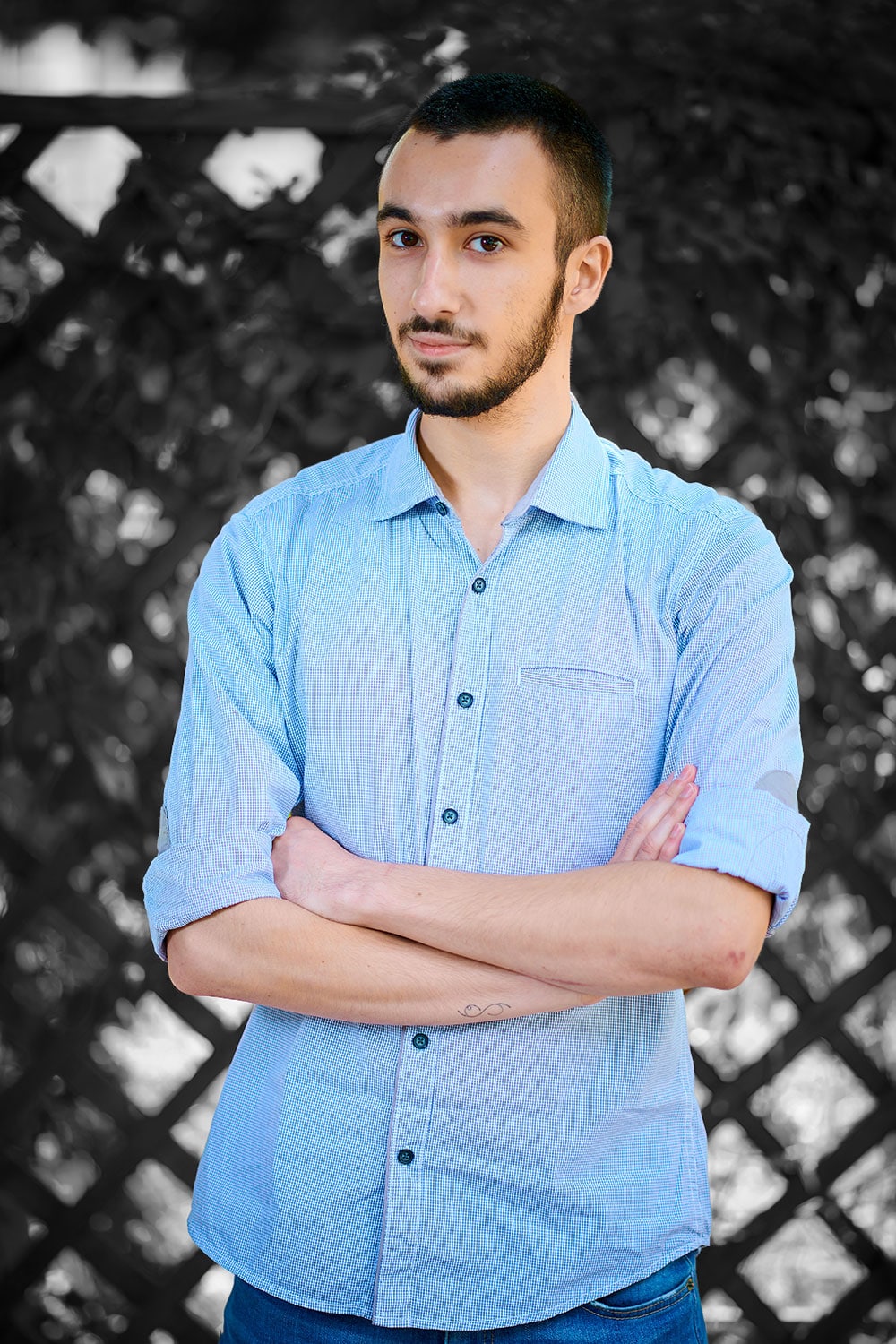 Radu is a Junior Consultant at MKOR since 2018. He joined the team after attending an internship program within the agency. He's detail oriented and enjoys working with data figures.
He is studying Sociology at the University of Bucharest.
Radu is passionate about data analysis and turning it into easy-to-read forms, highlighting its essence and making it clear. He is also passionate about mountain biking and kickboxing.
data analyst


Ana Cononenco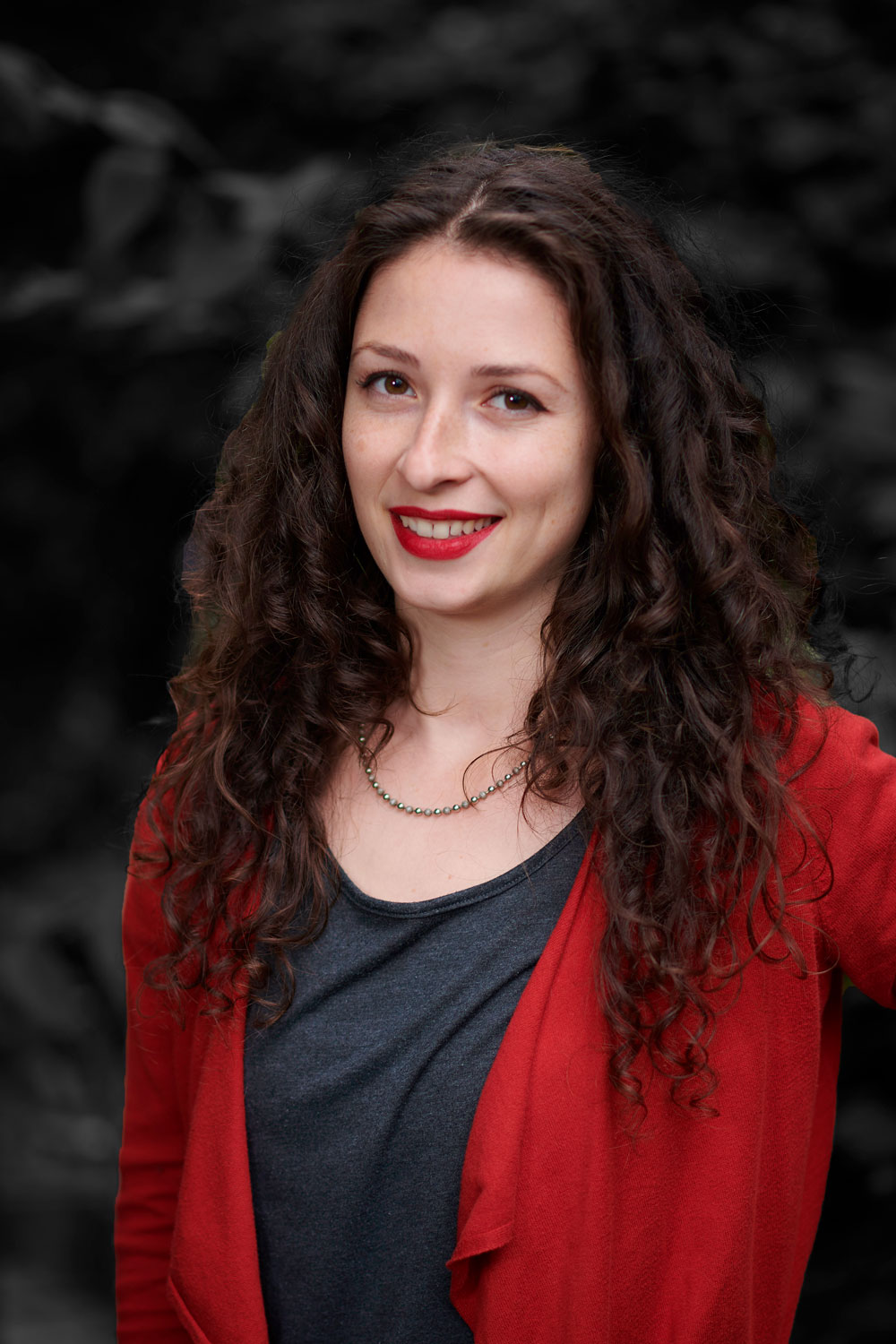 na joined MKOR Consulting in November 2019. She graduated from the Faculty of Sociology and Social Work, Babeș-Bolyai University in Cluj-Napoca, specialized In Human Resources. Over the years, she worked in fields that have constantly brought her in touch with people.
Thus, Ana has very good communication skills, and she has the ability to understand emotions and what people think and feel. Ana is a curious person, and before starting a project she wants to understand its objectives and what the goals are, and after that she is ready to proceed.
When she is out of the office, Ana studies canine psychology, because she loves dogs very much. She likes nature, and painting relaxes her. One of her great desires is to travel the entire world, meet the people and learn about various cultures.
Her own motto is: First you must understand, then you can proceed.
law consultant


Lucica Harasciuc, Lawyer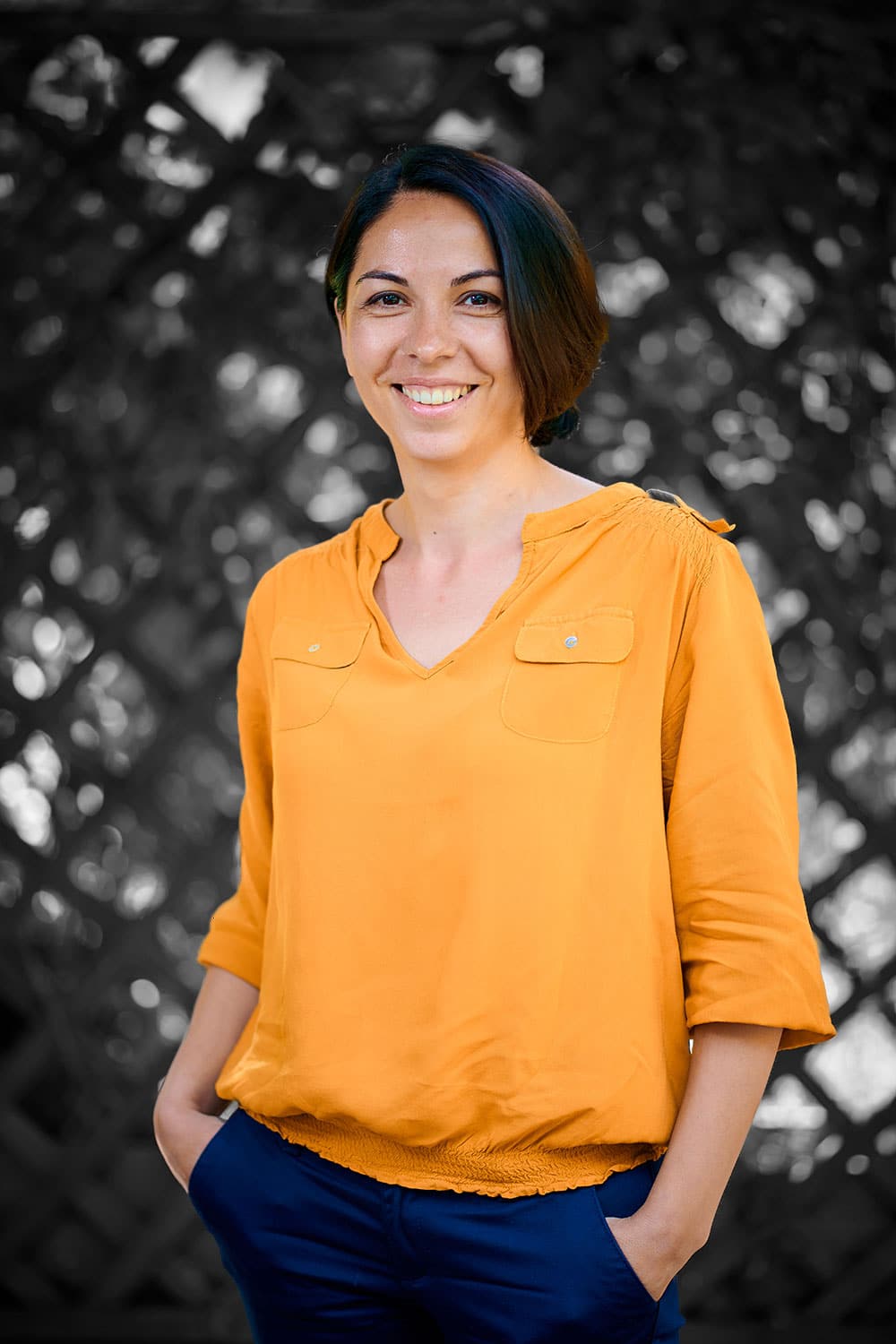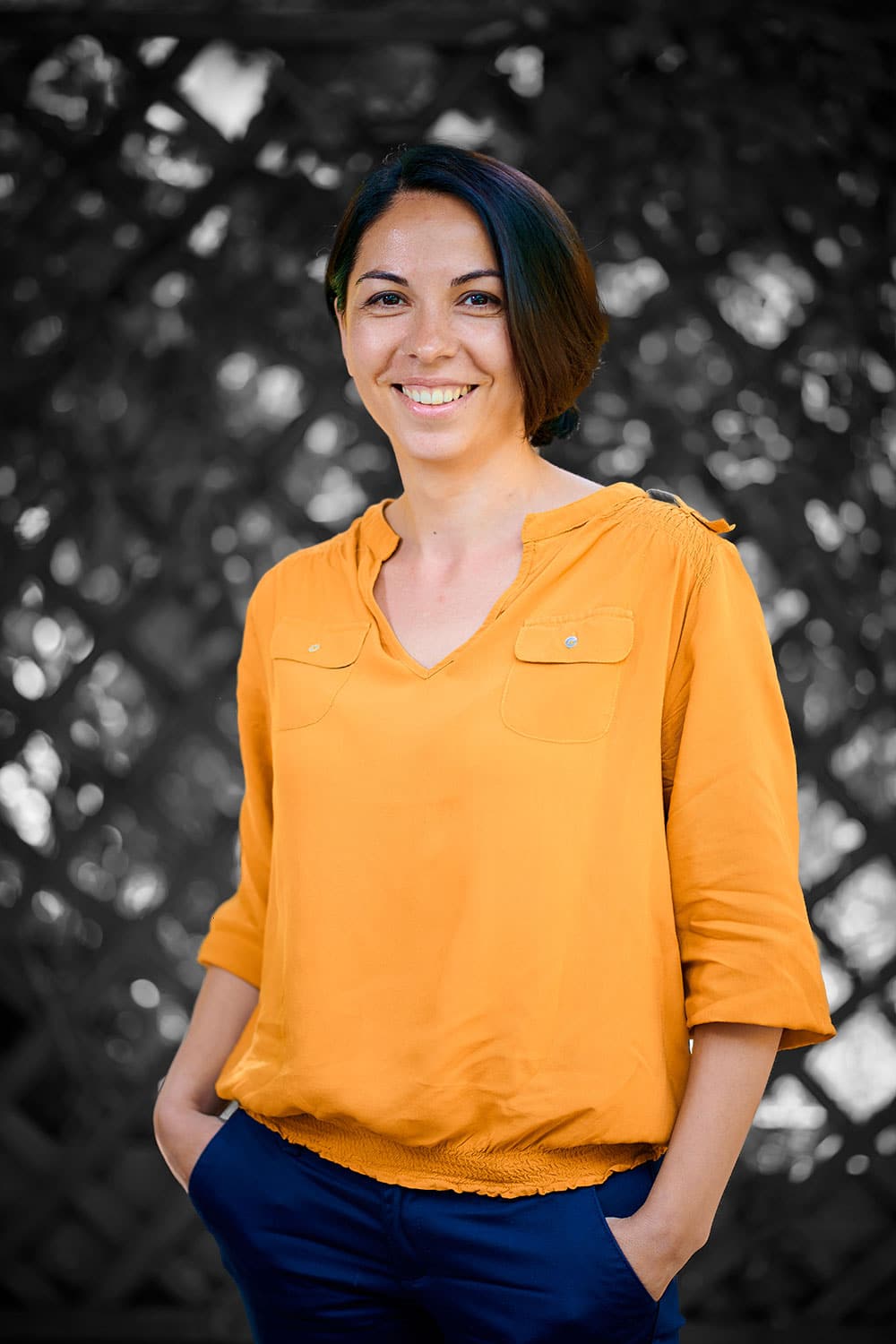 Lucica is a law graduate of Nicolae Titulescu University in Bucharest and has a vast professional experience in the complex field of business law.
For more than 12 years she has been practicing law with responsibility, as close as possible to her clients and partners, whom she has constantly supported in business development and always added value through her skills and knowledge. From the very beginning, she learned that the essence of legal advice consists in permanently adapting the solutions to the needs of her clients.
At MKOR, Lucica carries out in-depth legislative analyzes both on Romanian and EU legislation. Her analysis are used in sectoral market studies, but also to identify opportunities or threats for businesses at their beginning.
Her spare time is split between he family, friends and mountain hiking, a hobby from which she constantly learns to organize, be persevering and to make the right decisions in short time, while taking into account both herself and others.
financial consultant


Cristian Tudorescu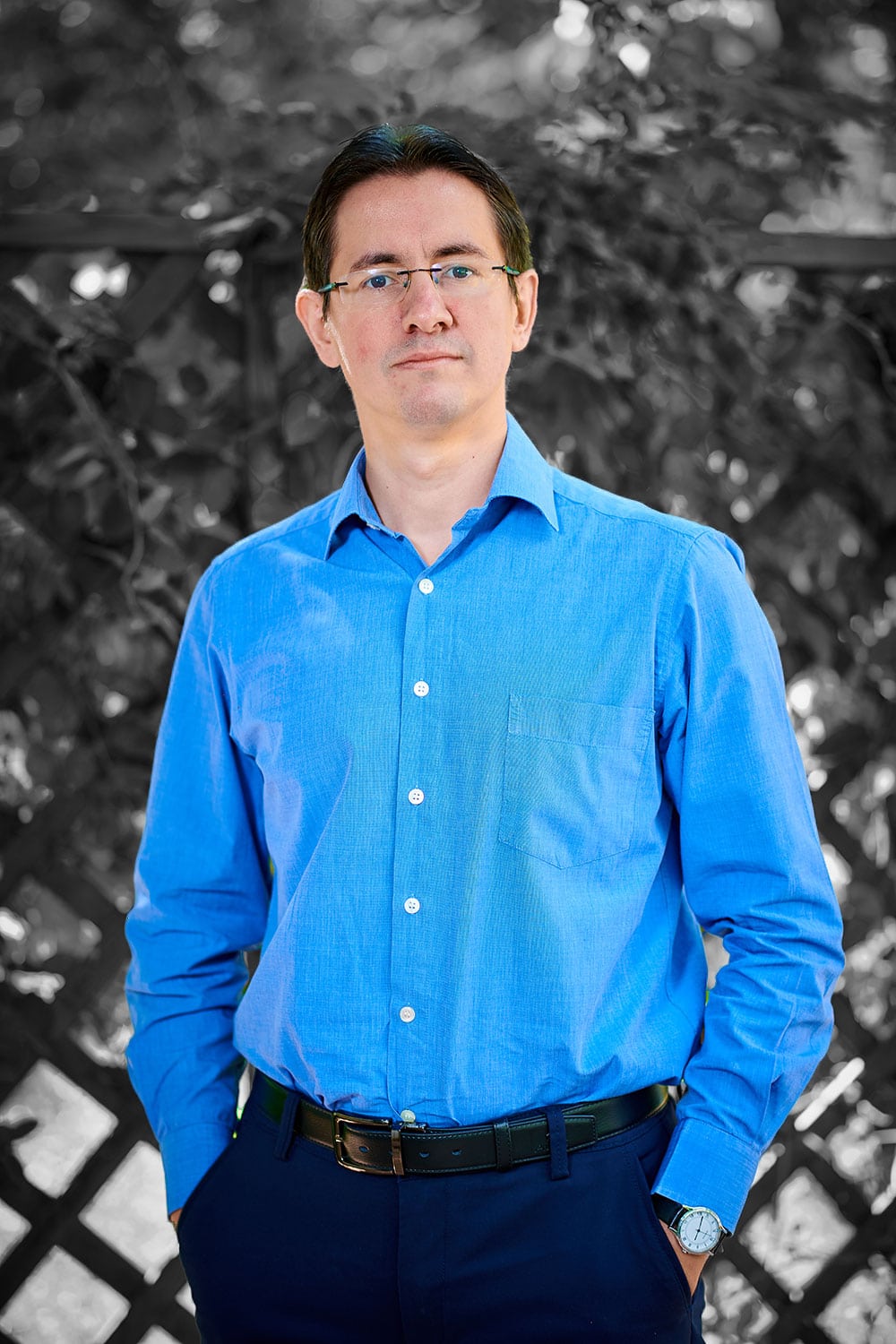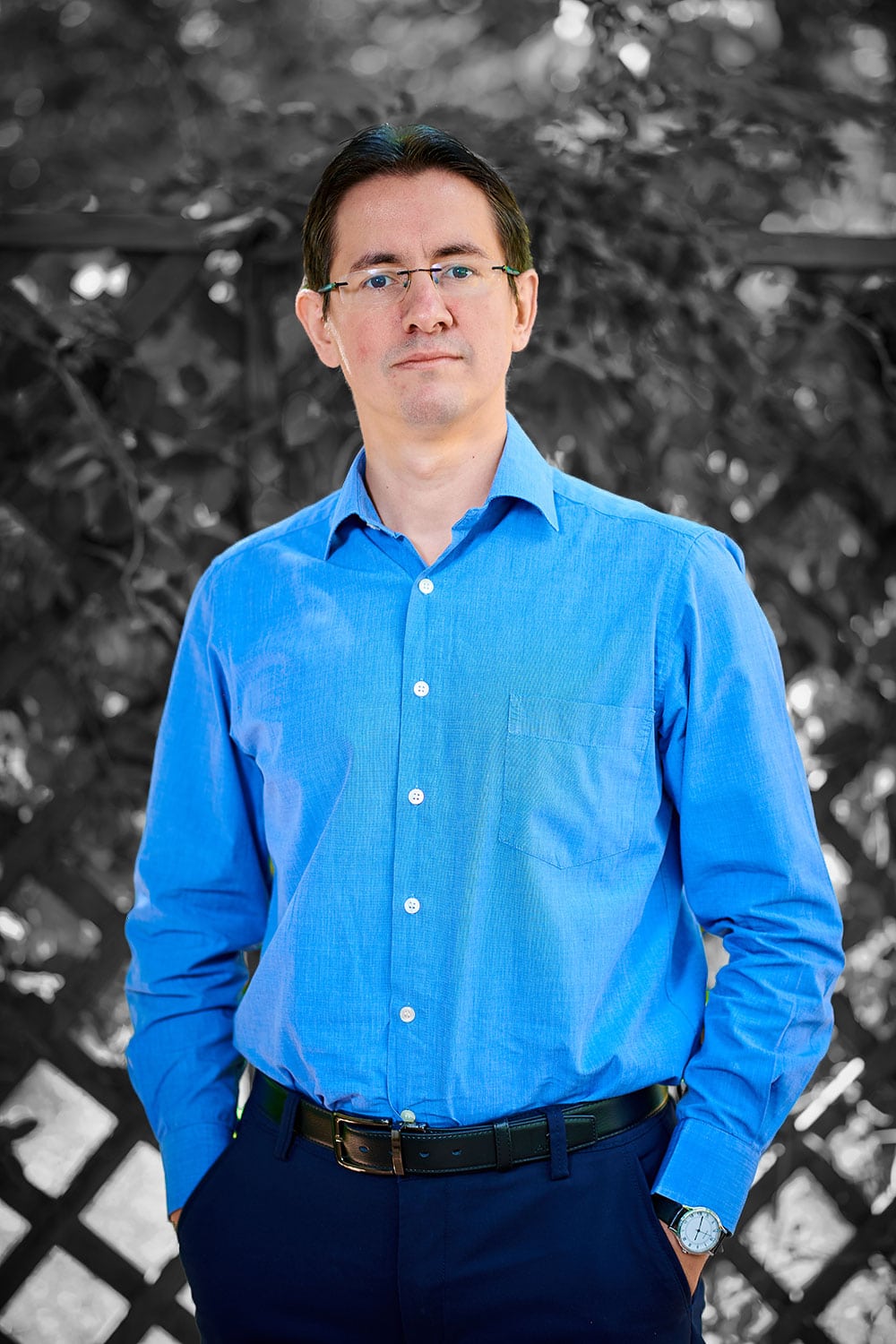 Cristian is the founder of the financial consulting firm, Explore Asset Management, with more than 10 years of experience in corporate consulting and over 14 years in financial markets.
Cristian holds a degree in Finance, Banking and Insurance at The Bucharest University of Economic Studies and he is a second degree graduate of the International Chartered Financial Analyst (CFA) program.
His background is in macroeconomics, sector analysis, business evaluation, bringing his expertise in structuring company finance and sectoral studies. He holds financial training for entrepreneurs and brokers from the stock market.
He is a member of two associations, Junior Chamber International Romania – focused on entrepreneurship, civic development and young people, namely Investors Club – the first investor club on the Bucharest Stock Exchange.
Clients love working with our agency
---
Click on any of the logos to read the case study. We like to present each project as it is, and we don't condone logo lists.
Let's Talk About Your Research Needs
---
Achieve your business objectives with MKOR. We like to step out of our comfort zone and to treat every project as a new challenge, where innovation and expertise blend for the most relevant market insights.