MKOR Consulting was founded in 2013 by Corina Cimpoca, starting as a marketing consulting agency. Like any start-up, we have adapted to the market requirements and soon began to develop market research, helping our clients to grow and to better understand their businesses' markets.
Today, MKOR is the Market Opportunity Research agency that many businesses (large companies, SMEs, or startups) can rely on to carry out market research.
Since 2016, MKOR Consulting develops its own market studies. The best known are the Impact of the GDPR in Romanian Companies (2018), Trends in Digital Marketing & Retail (2018 & 2017), Profile of the Romanian Leader (2017) and Brand Ambassadors of Romania (2017).
Who are we?


Learn more about us
MKOR Consulting provides strategic market research, sectoral analysis, competitor analysis and consumer studies. We create data and analysis for business to grow.
The findings of our B2C and B2B research are actionable and will help you take informed decisions. According to a study by MKOR from 2018, 75% of Romanian companies are conducting market studies, helping them make achieve strategic business growth.
Moreover, the impact of market studies yields on business turnover, which increases by 29% yoy for companies that research their target market (according to "Impact of Market Studies on Romanian Companies", 2018)
Respect towards clients and ourselves
Empathy in business
Curiosity
Creativity
Passion
Commitment
Perseverance
Reliable consultancy
In our work, we always go for the most relevant methodology in order to accomplish the research objectives, after consulting with the client. They tell it better than us:
In regards to the study on accredited units in ecotourism, we highly appreciated your suggestion, which turned out to be more relevant to us.

— Andreea Radu, Simona Macovei, Finalists at Ecotourism consultancy research
---
Flexible and adaptable
Besides the fact that we meet really tight deadlines (sometimes we even amaze ourselves!), we are adaptable to new situations and unusual requests. Take a look at what our clients have to say:
Although the deadline requested by us was atypically short, MKOR answered the challenge with flying colors, delivering the final draft without delay. […] We do not see ourselves working with any another market research company in the future.

— Alexandra Șerbulescu, DUMS Design (Measuring brand notoriety for a poultry brand)
---
Every project is a new challenge
We constantly develop a multitude of projects (check out the Portfolio section). Some of them had a specific pattern (even though, none of it was identical), but some others took us on unknown paths that transformed us into bold explorers. Here is what one of the clients has to say about such a challenging project:
Last year, we designated MKOR to do a market survey in our industry. [..] Throughout the project, they kept us updated, communicated all the steps and drew conclusions together. MKOR, in a few words: co-workers, open, flexible, detail oriented, professionals.

— Dănuț Marinescu, Managing Partner Julien Expert
---
Collaborative partnerships with our clients
Every project receives all of our dedication as if it was owned by our business. We are committed towards what we do and we don't accept projects which we can't finish. If we are overwhelmed (we are not perfect!), we turn to specialists who help us get things done:
The final reports provided us with extremely useful recommendations for future improvements, as well as for eliminating the risk factors. As a project manager on behalf of Goodyear, I was impressed with the fruitful and pleasant collaboration with Corina's team.

— Svilen Stoyanov, Supply Chain Representative at Goodyear Dunlop Tires (case study: Satisfaction research for Goodyear)
---
Creative and dedicated
Research can be a boring if one limits itself to "recipes". That's not us, because we have the key to unlock any kind of project. The proposed research method is often a unique, project-specific approach. In other words, no project resembles another project, and for this we have an open and creative mind at the service of our clients. Here's what they say:
We didn't expect someone would put their heart into a market research in such way […] 

— Mihai Zaharia, Finalist at Produs în Țara lui Andrei (case study: New product research for Bunicel)
---
Multi-disciplinary team
Our consultants' academic and professional background is diverse, creating a unique mix, offering customized solutions, with the specifics of the project in mind, instead of standard answers. We aim to be our clients' trusted partner, not just a research agency.
MKOR put in a few words: agile, professionalism and quality. I recommend MKOR's personalized services, you will certainly have the best by your side!

— Florin Alexandru, Finalist Produs at Țara lui Andrei (case study: Opportunity research for a fish restaurant)
---
Committed throughout the whole project
In other words, we stick to the budget, we stick to the deadline and deliver actionable results. Thus, we respect our clients and our own work. We stand by our findings.
The research report you delivered is very useful for our company in making its entry on the market. We now comprehend the real customer needs and we can adapt our marketing plan. Fine work and, at least for me, passionate. Congratulations! The recommendations and conclusion are VERY USEFUL. 

— (case study: Apiary tourism opportunity research)
---
Results that exceed expectations
Each study is designed to meet all research objectives, with something extra. During the analysis we go through all con-joints possible in order to identify the most stirring information. The client receives only the latter, the most relevant for their business.
Our collaboration has brought us more than we had hoped for and has raised our future expectations. In two words: Underpromise – Overdeliver.


— (case study: Measuring brand awareness for a poultry producer)
---
Friendly and actionable reports
We condome overwhelming reports consisting in hundreds of slides, with crooked analysis, hard to follow charts and so on. For all of these, we have Excel spreadsheets (which you receive as well). Our reports have a friendly approach, are easy to navigate, with data properly interpreted, relevant conclusions and applicable recommendations.
The final reports cover detailed results of all researches, while the recommendations helped us to develop the marketing & communication strategy according to our target audience needs.  — Marketing Manager at Sun Plaza, CBRE Romania

— (case study: Shopping mall customer insights research)
---
Trust and respect
We are the only agency that has a close relationship with its panel members. We keep growing this personalized relationship through feedback and direct interactions. Following each survey, we receive hundreds of feedback messages from our excited respondents. Here's what the members of the MKOR panel community have to say:
I had an interesting experience. Frankly, the survey was long, but I had no thought when will it end because the questions were interesting and I enjoyed answering it. It was not boring at all and I found it useful even to me, in the sense that I recalled my shopping list and what stores currently have offers. I'm glad I could help you and wish you to be successful in what you do!  — Monica
Our excellent team


Get to know us better
founder


Corina Cimpoca, MBA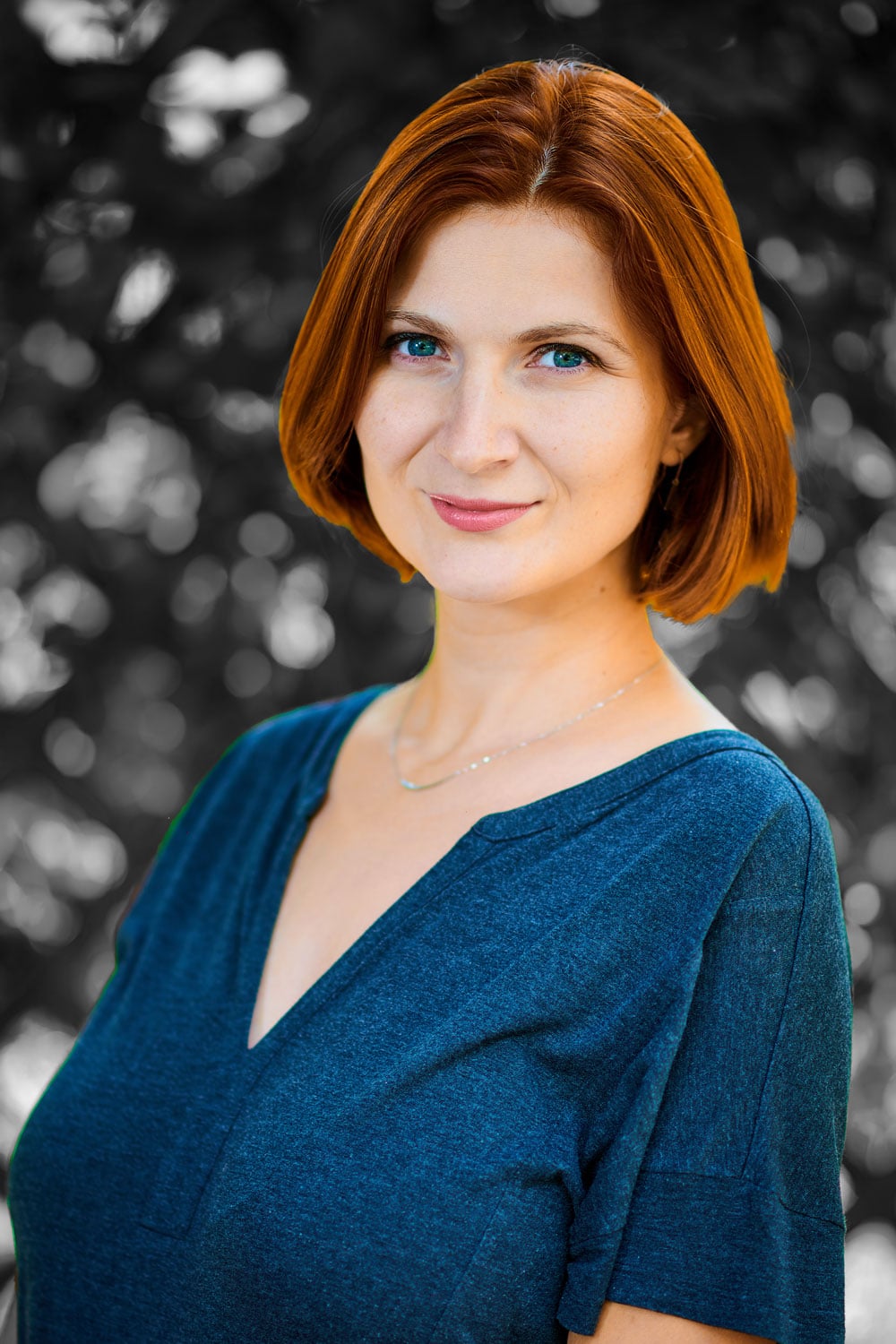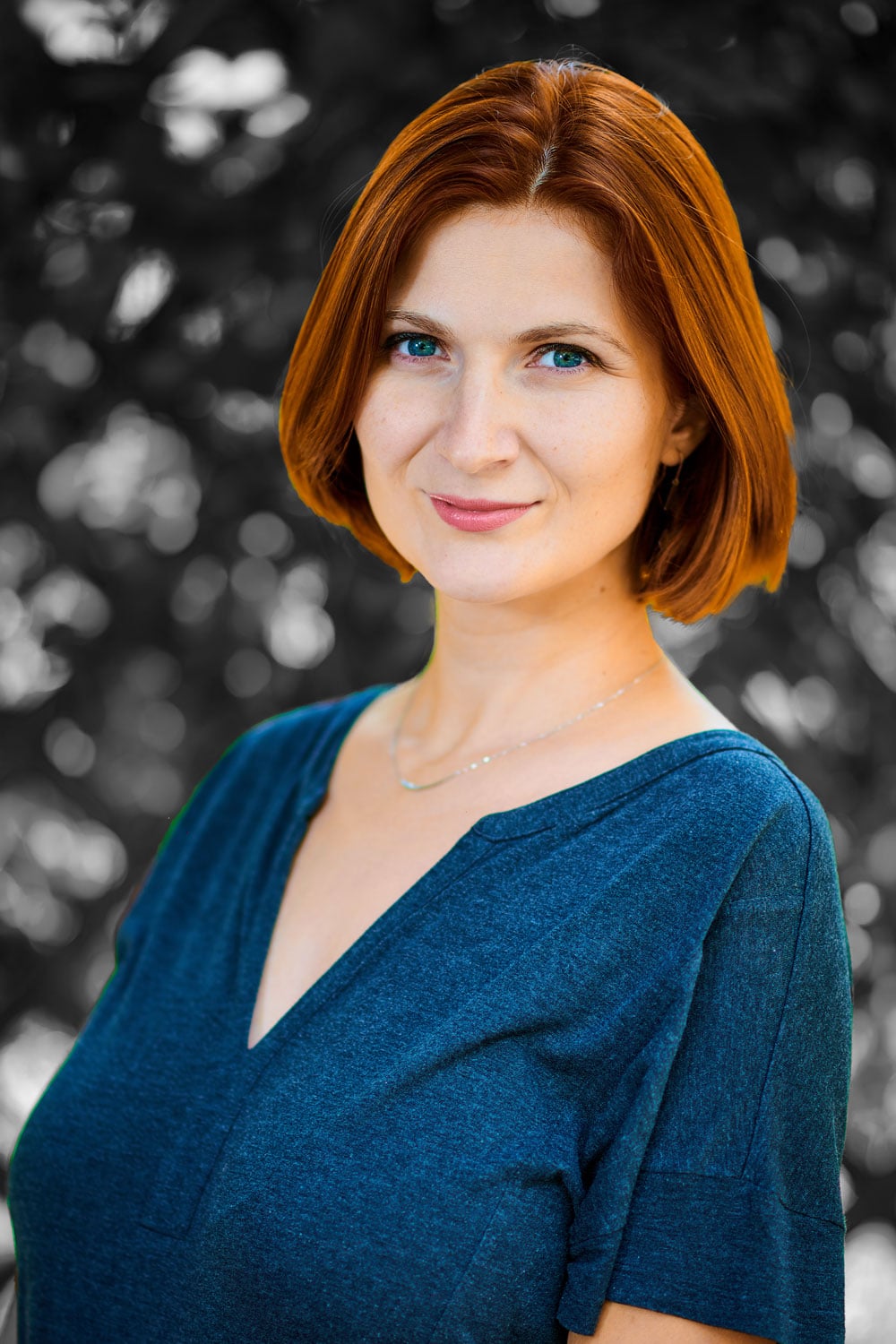 Corina is the founder of MKOR Consulting and a professional with over 13 years of experience in marketing and market research. She is personally involved in every project at MKOR, managing most of them.
Corina is an ESOMAR member and graduated with an MBA from Cotrugli Business School. She has a master`s degree in Public Relations from UBB Cluj-Napoca and a degree in Political Sciences from UBB Cluj-Napoca.
Throughout her career, she collaborated with several organizations as a manager and initiated various entrepreneurial projects, from which she learned one essential lesson: empathy in business.
Corina is passionate about reading business books, personal development and strategy in general. When she is not at the office, she spends time with her children and her husband.
Her motto: "Don't compare yourself to others. Compare yourself to the person you were yesterday."
digital genie


Alex Cimpoca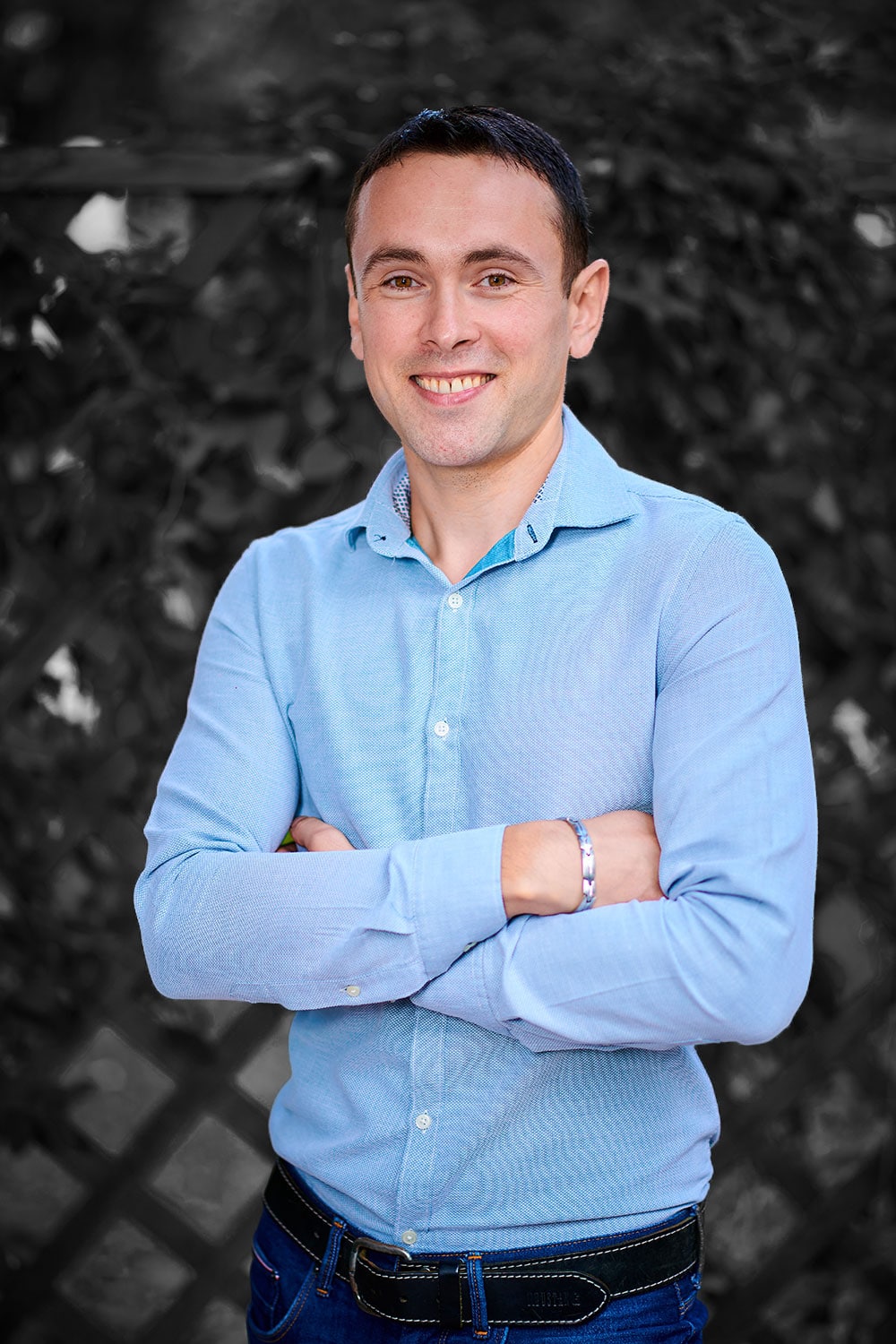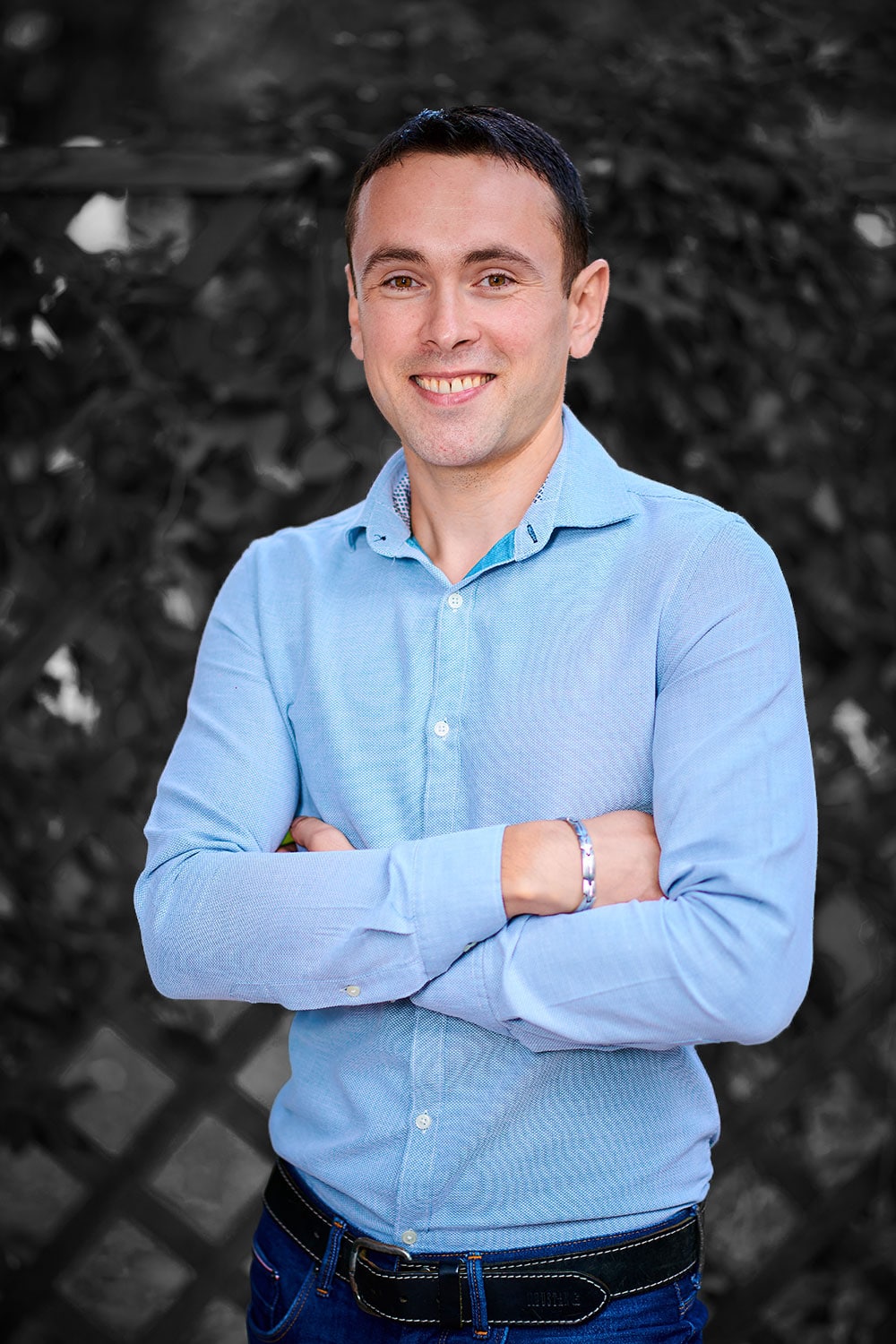 Alex is a specialist with over 16 years of experience in digital marketing, personal publishing projects, entertainment, e-commerce, lead generation and SEO. All of this sprinkled with some programming skills, just enough to make things work.
At MKOR he handles everything that is digital: the website of the agency (including the SEO strategy), marketing automation, community management, MKOR proprietary panel and online studies. In addition, he implements many automations, tech-hacks, and formulas in Google Sheets.
He joined the team as an external consultant in 2014 and since 2016 he has been a business partner.
Alex has a master`s degree in Managerial Information Systems from the Romanian-American University and a degree in Managerial Informatics.
Throughout his career, he worked with several organizations as an independent marketing collaborator and he initiated many entrepreneurial projects, from which he learned one essential thing: the customer perspective (business empathy).
Alex is passionate about skydiving, Performance Marketing, SEO, User Experience, Cryptocurrencies, and vaping. When he is not working, he spends time with his children and his wife, a happy family being what he wishes for besides professional development
His motto: "I am happy, and I feel good."

market research consultant


Bianca Balea, Dr.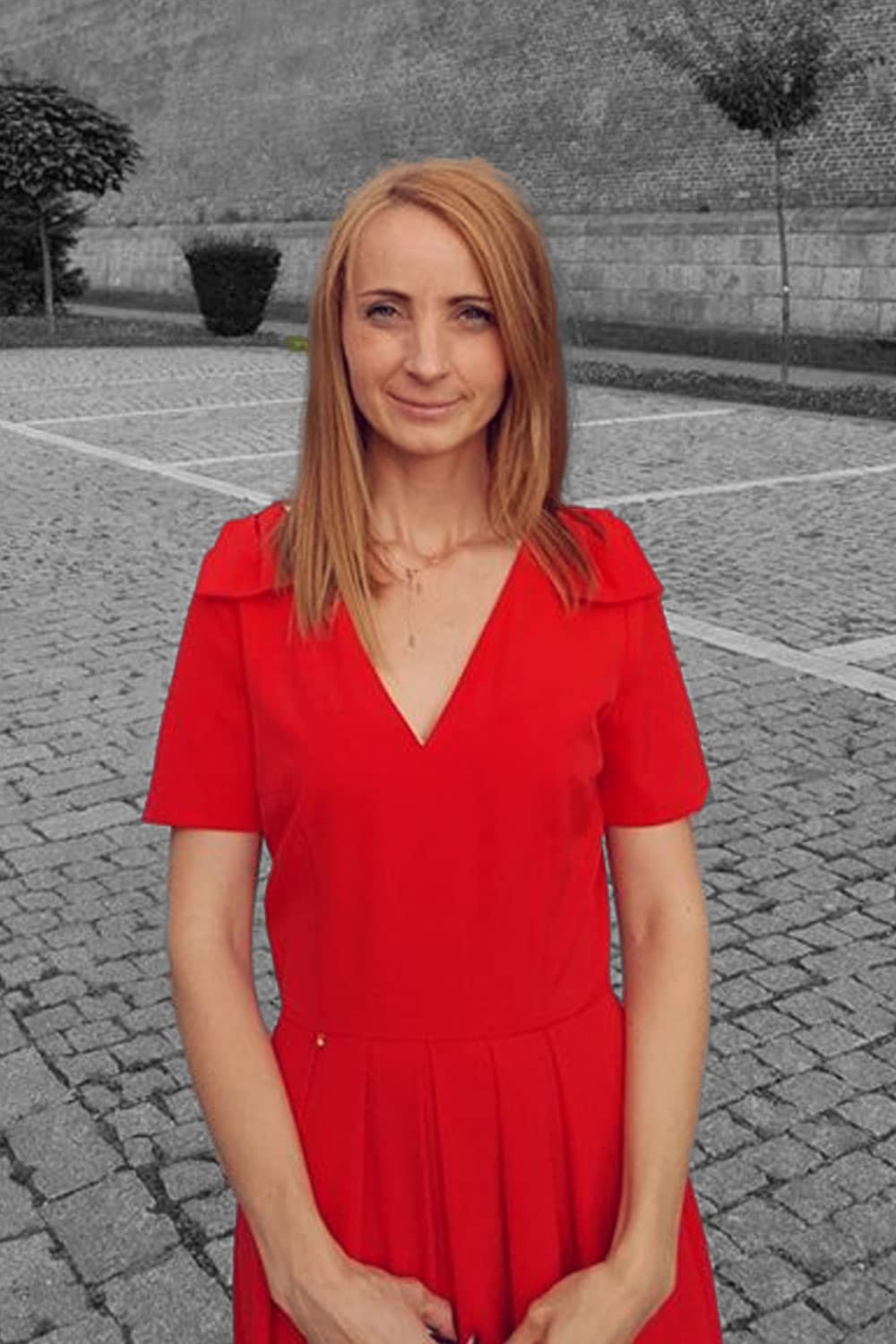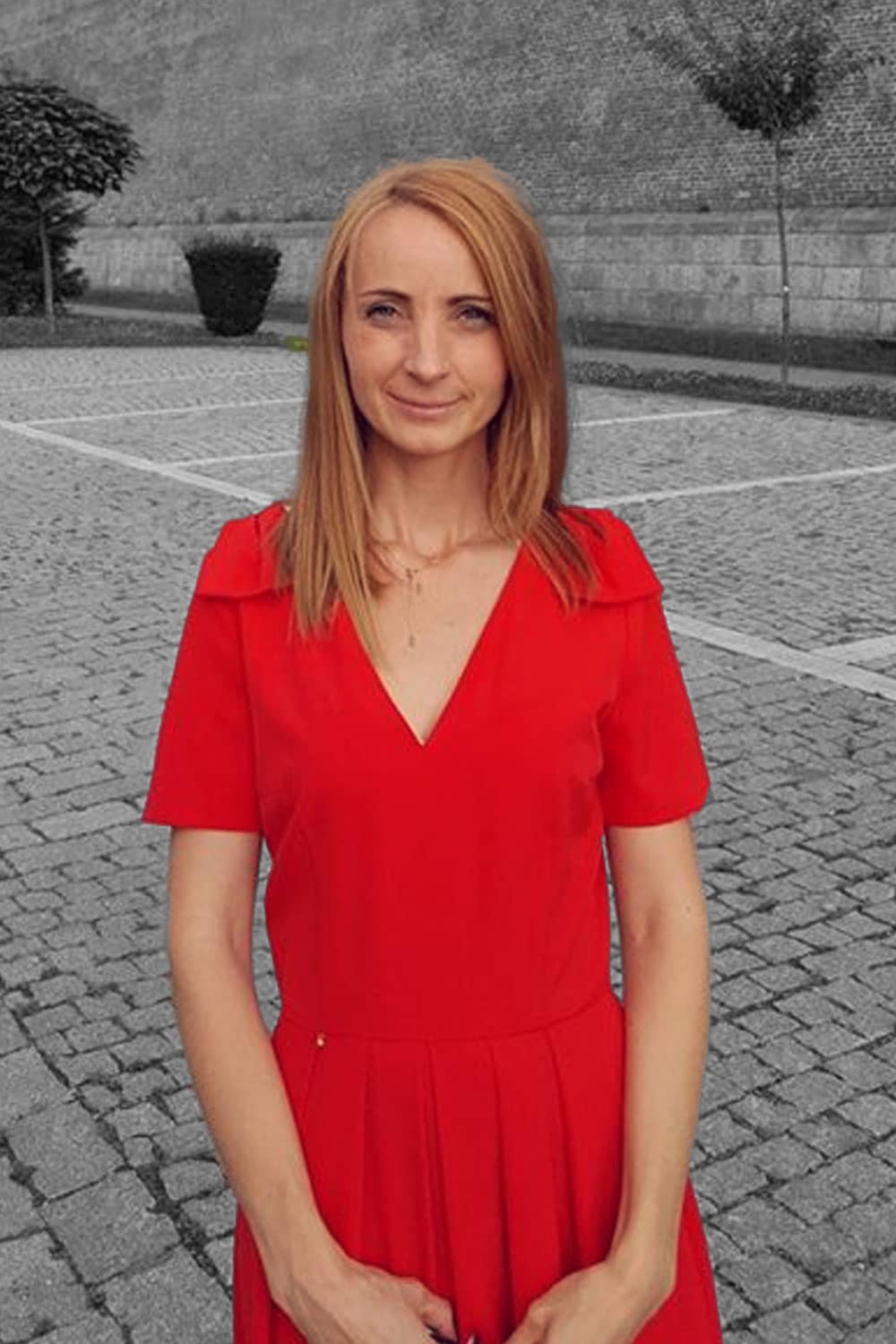 Bianca is a consultant at MKOR, with extensive expertise in quantitative research and data analysis.
Starting with 2018 she joined MKOR and she uses her expertise in designing research and developing the tools for data gathering, but foremost in analyzing quantitative data and disseminating results by using complex analysis, attractive and easy to follow visualizations.
Bianca holds a PhD in Sociology since 2012, with a thesis addressing digital inequalities among children in Romania, part of the EU Kids Online International Project, where she analyzed the relationship of children with new media technologies.
She is passionate about everything related to children's education, understands the shortcomings of the current educational system in Romania and she researches alternatives that work in other states, which value the individuality of each child and produce internationally recognized results. To follow her passion, Bianca opened her own business, MakerKid – a space for education based on STEAM interests.
Her motto: "If you're not prepared to be wrong, you'll never come up with anything original." – Ken Robinson
marketing strategist


Mădălina Iorga, Dr.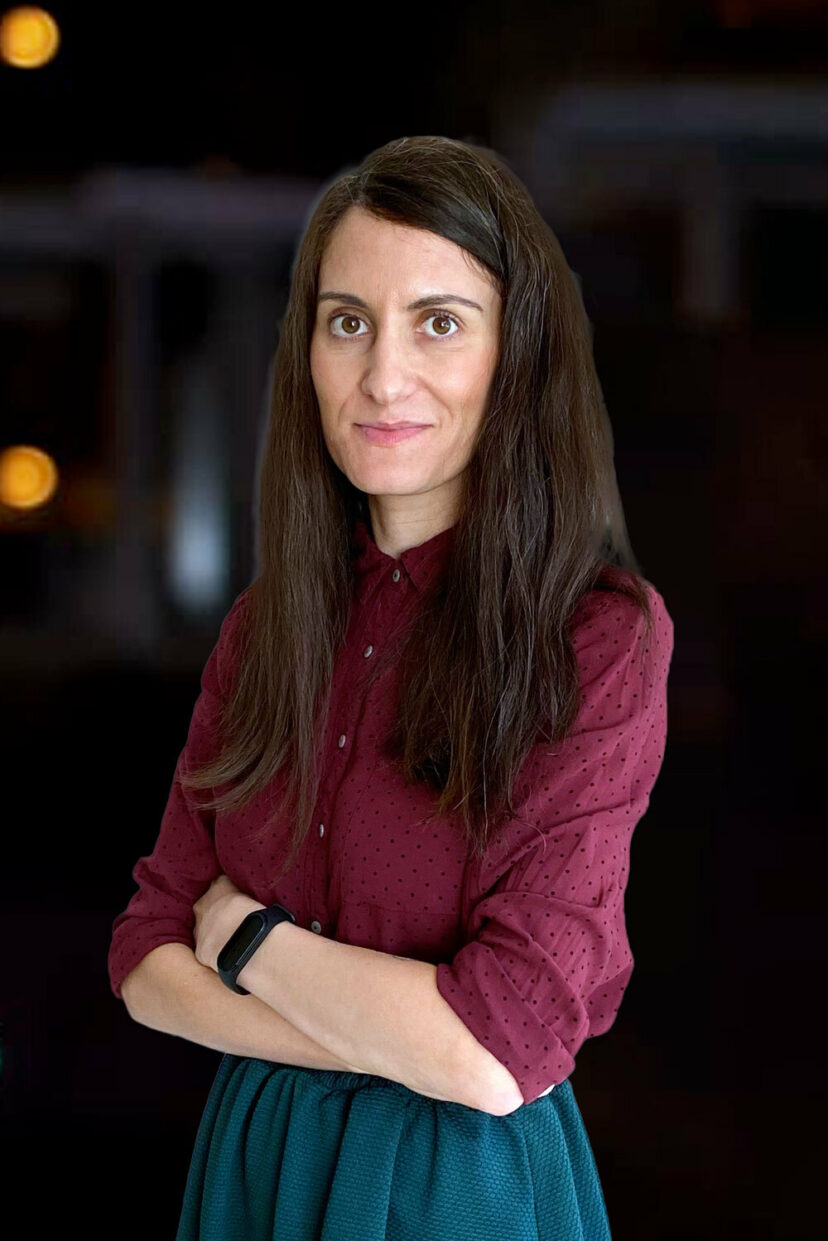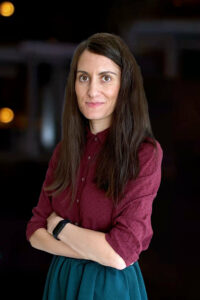 Mădălina is a communication specialist with 10+ years of experience in various projects from academia to NGO or educational and tech startup.
In September 2020, Mădălina joined the MKOR team. She believes that the best practices in communication start "in-house". Thus, apart from community management or content marketing projects that she coordinates for the clients, she also makes sure that the MKOR story is passed on with warmth and honesty.
Since she has a PhD in Communication (2015), research remains one of Mădălina's passions. Therefore, she is also involved in the research projects undergone by the agency, where she makes use of both her investigative and analytical skills (especially in terms of qualitative data).
However, regardless of the projects she is part of and the challenges she faces, Mădălina knows that (almost) anything can be acquired. So, she never says "I don't know", but "I don't know yet".
She finds her energy next to the people that she best resonates with. She enjoys biking and gardening (even on the balcony), and her favourite readings are psychology related.
Her motto: "Nothing comes from nothing."
junior data analyst


Radu Secuianu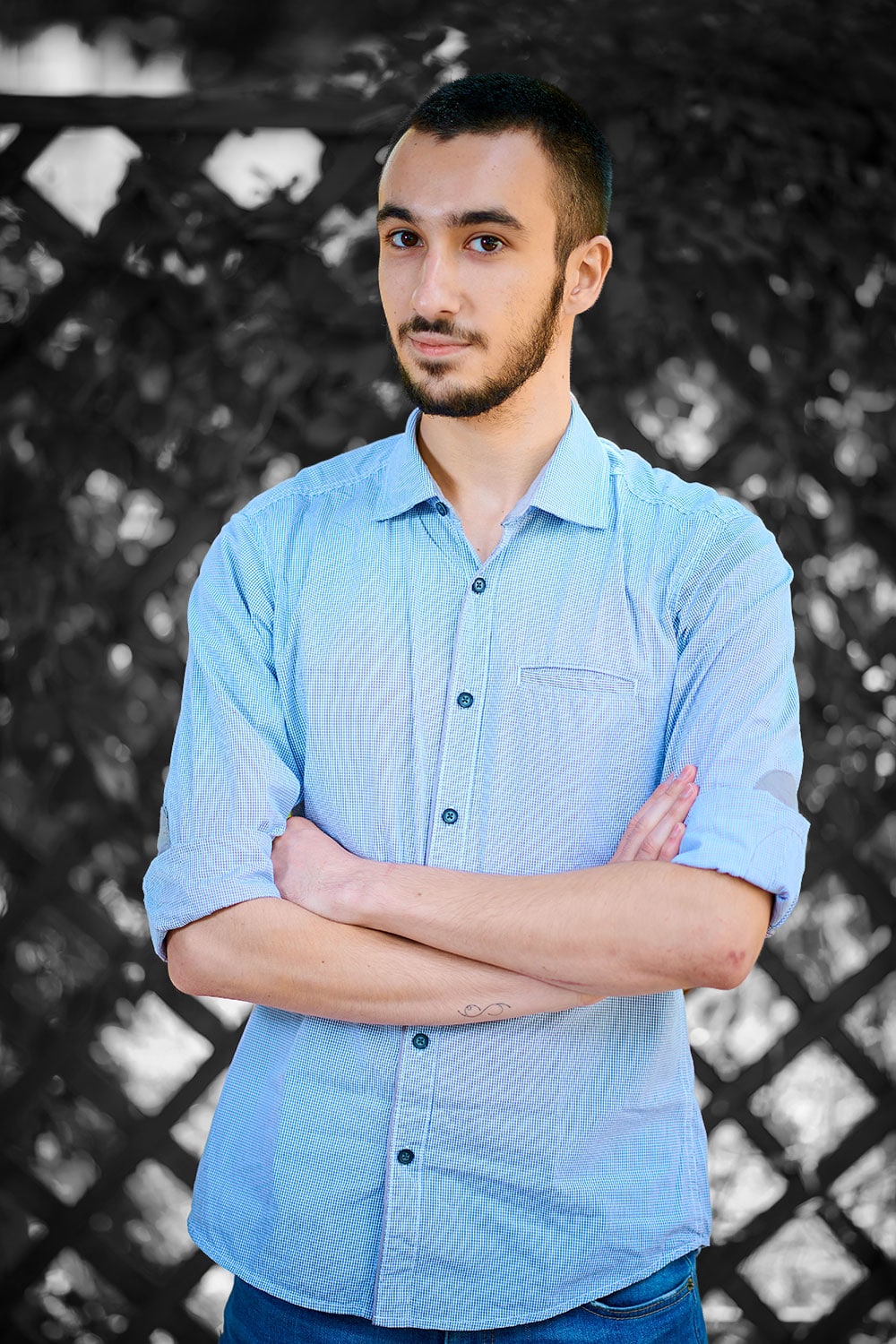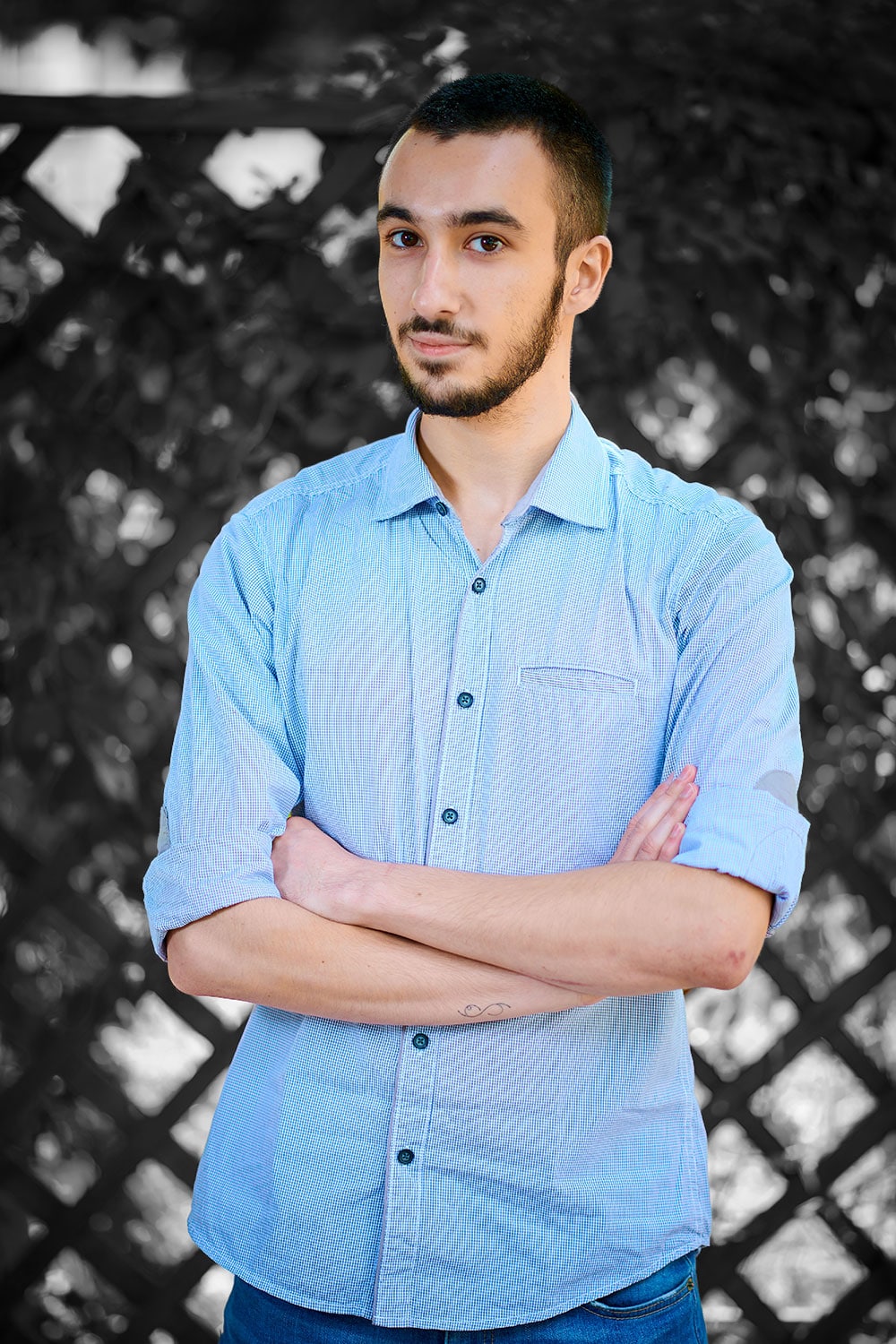 Radu is a Junior Consultant at MKOR since 2018. He joined the team after attending an internship program within the agency. He is detail oriented and enjoys working with numbers.
He is studying Sociology at the University of Bucharest.
Radu is passionate about data analysis and turning it into easy-to-read forms, highlighting its essence and making it clear. He is also passionate about mountain biking and kickboxing.
His motto: "There's always two pains in life. There's the pain of discipline or the pain of regret. And discipline weighs ounces and regret ways tons."
data analyst


Tibor Mészáros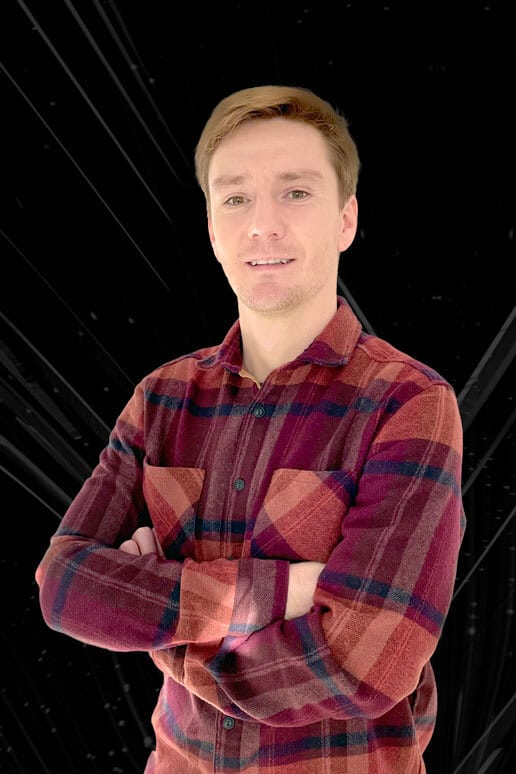 Tibor is a Data Analyst with over 7 years of experience in analyzing monetary, economic and socio-economic processes.
Tibor joined the MKOR team at the beginning of 2021 and he is involved in all agency projects that require statistical analysis of data.
He knows that data is truly valuable when it speaks for itself. Thus, Tibor displays the results of any analysis using the most appropriate data visualization tools.
In addition, working with data enabled him to acquire programming skills needed to automate repetitive tasks. Tibor graduated from the Faculty of Economics and Business Management, specializing in Finance and Banking, at Babeș-Bolyai University in Cluj-Napoca. He is passionate about data visualization, fiction books and winter sports.
His motto: "The true nobility is in being superior to your previous self."
copywriter


Alexandra Voinea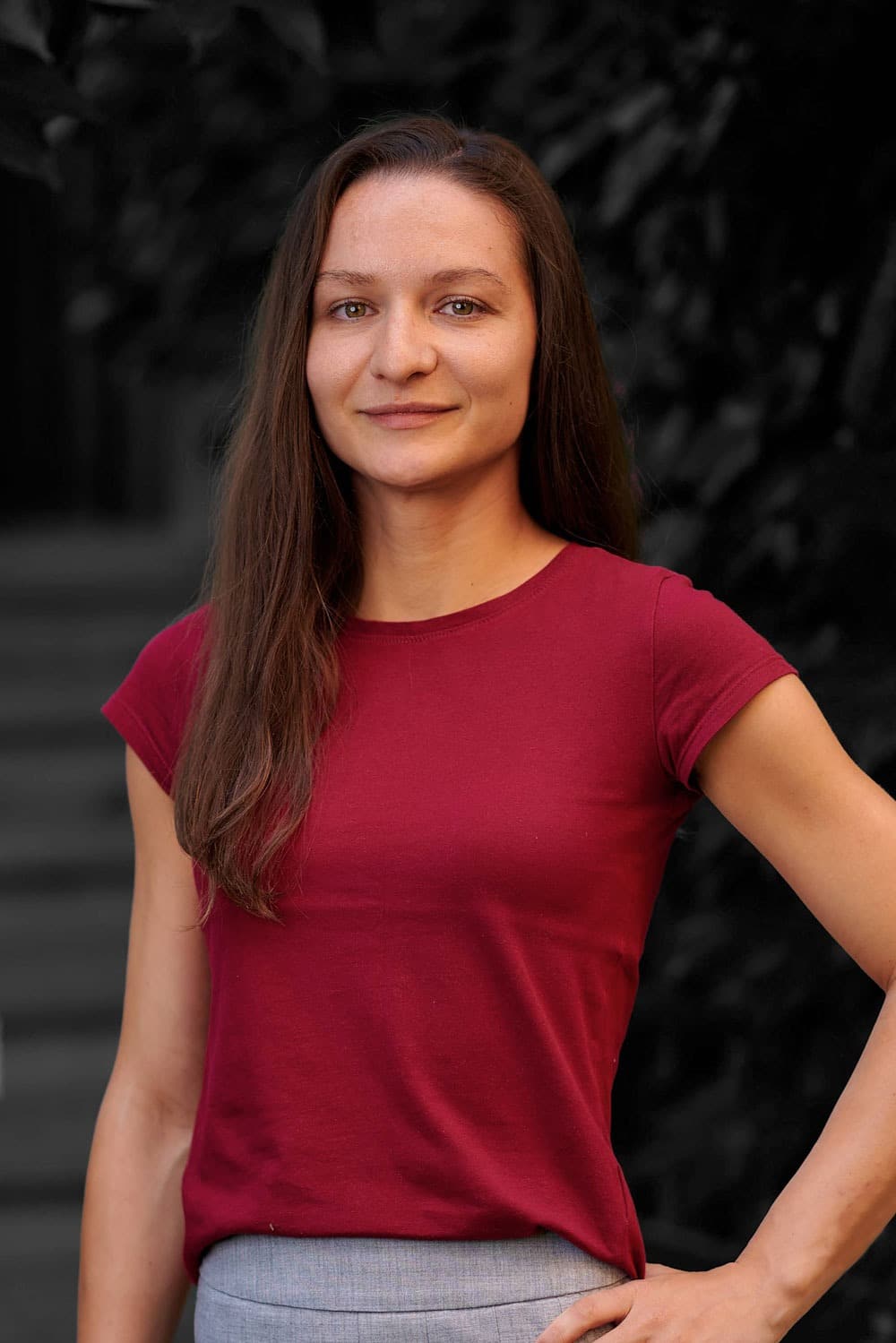 Alexandra has over 5 years of experience as a copywriter, having collaborated with brands from various industries over the years. As part of the MKOR team, Alexandra offers creative directions for our partners, as well as for our brand.
Alexandra attended Communication and Public Relations at SNSPA, with a Bachelor's Degree in Advertising.
Prior to joining MKOR, Alexandra experienced various challenges with the organizations she worked with, from start-ups to NGOs and top players in their segment, and this resulted in a broad knowledge of various markets in the country.
Alexandra believes that curiosity is what drives continuous development, so she dreams of traveling around the world and experiencing as much as possible in every culture.
Her motto: "Curiosity is the wick in the candle of learning." – William Arthur Ward
data analyst


Mădălina Popescu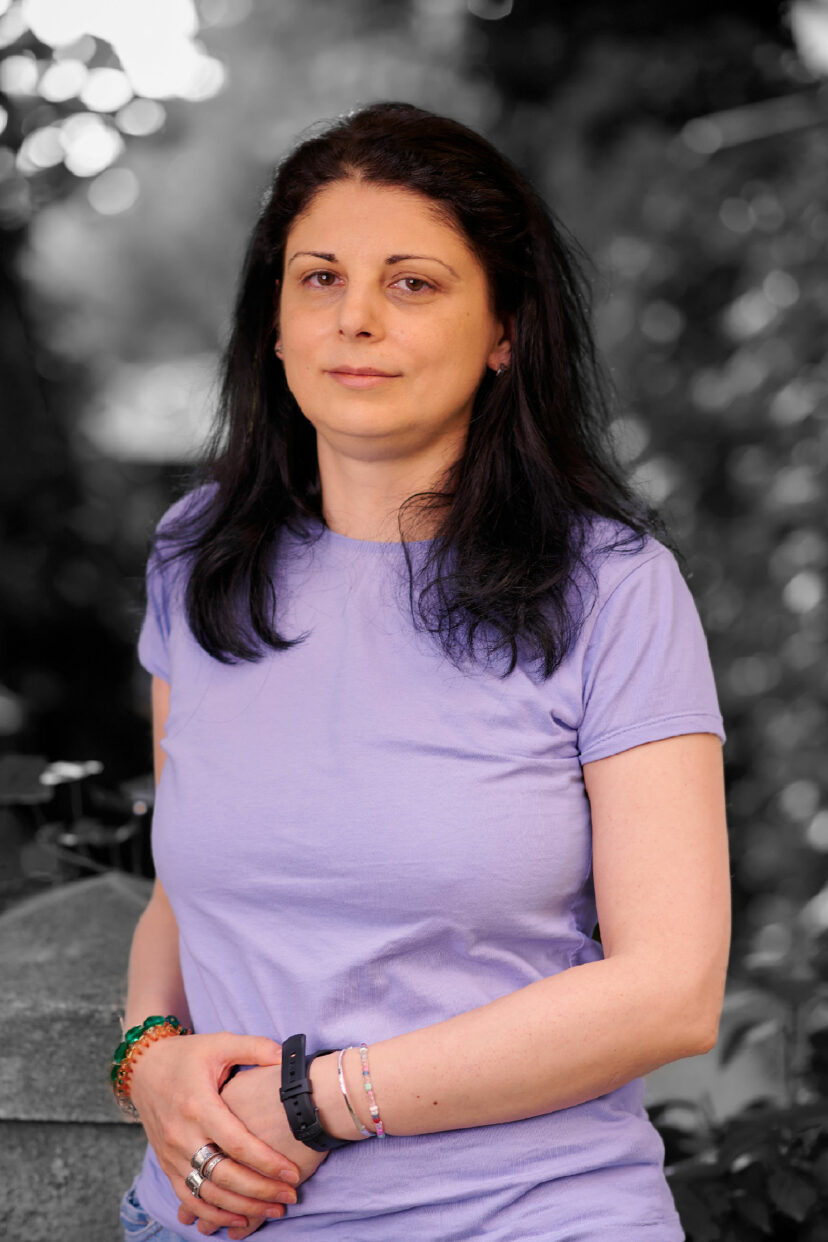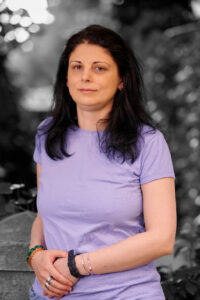 Mădălina is a Data Analyst at MKOR, starting in May 2021, and her main role in the team is to visualize and analyze data.
Mădălina completed her university studies at the Faculty of Cybernetics, Statistics and Economic Informatics, Department of Mathematical Economics and Actuarial Science.
With a background in programming, she actively seeks to streamline and innovate analysis processes as much as possible. She relaxes by painting, solving Sudoku or reading books with a psychological profile. She loves nature, and her greatest passion is mathematics, which she sees as the programming language of the universe.
Her motto: "The important thing is to never stop asking yourself questions." – Albert Einstein
junior data analyst


Diana Timiș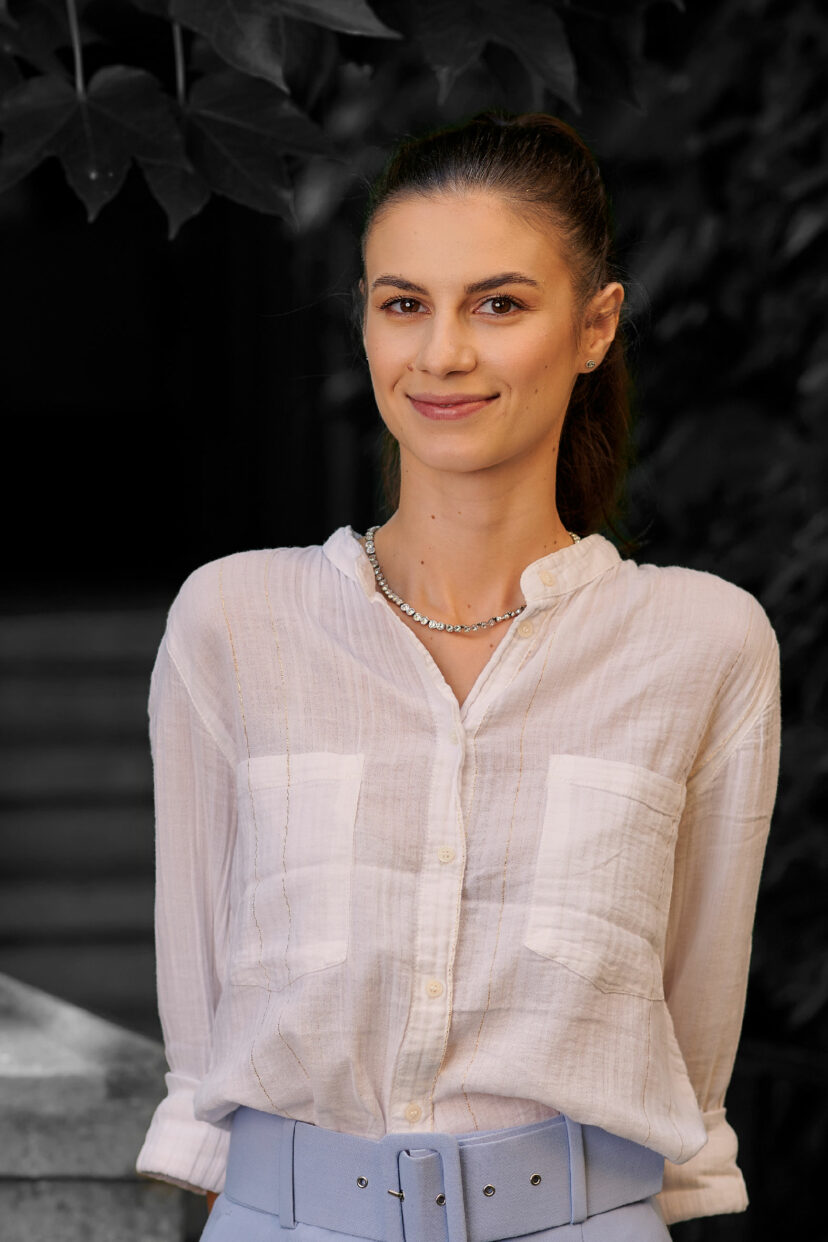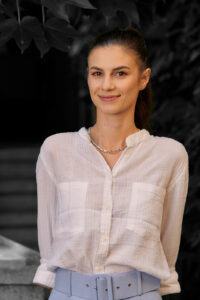 Diana is a Junior Data Analyst with experience in visualization tools such as Tableau and PowerBI. As part of the MKOR team, she develops interactive dashboards using real-time data. At the same time, she is part of the analysis team, and uses statistical knowledge from university to interpret results from programs such as SPSS.
Diana graduated from the Faculty of Cybernetics at the Academy of Economic Studies in Bucharest, where she later followed the master's degree in Data Science and is currently pursuing her PhD in Cybernetics, with the research topic Predictive Analysis.
Diana believes that perseverance is the basis of any success, being an active and communicative person, involved in various projects and development courses. She enjoys spending time in nature and travelling.
Motto: Perseverance is the key to success story
law consultant


Lucica Harasciuc, Lawyer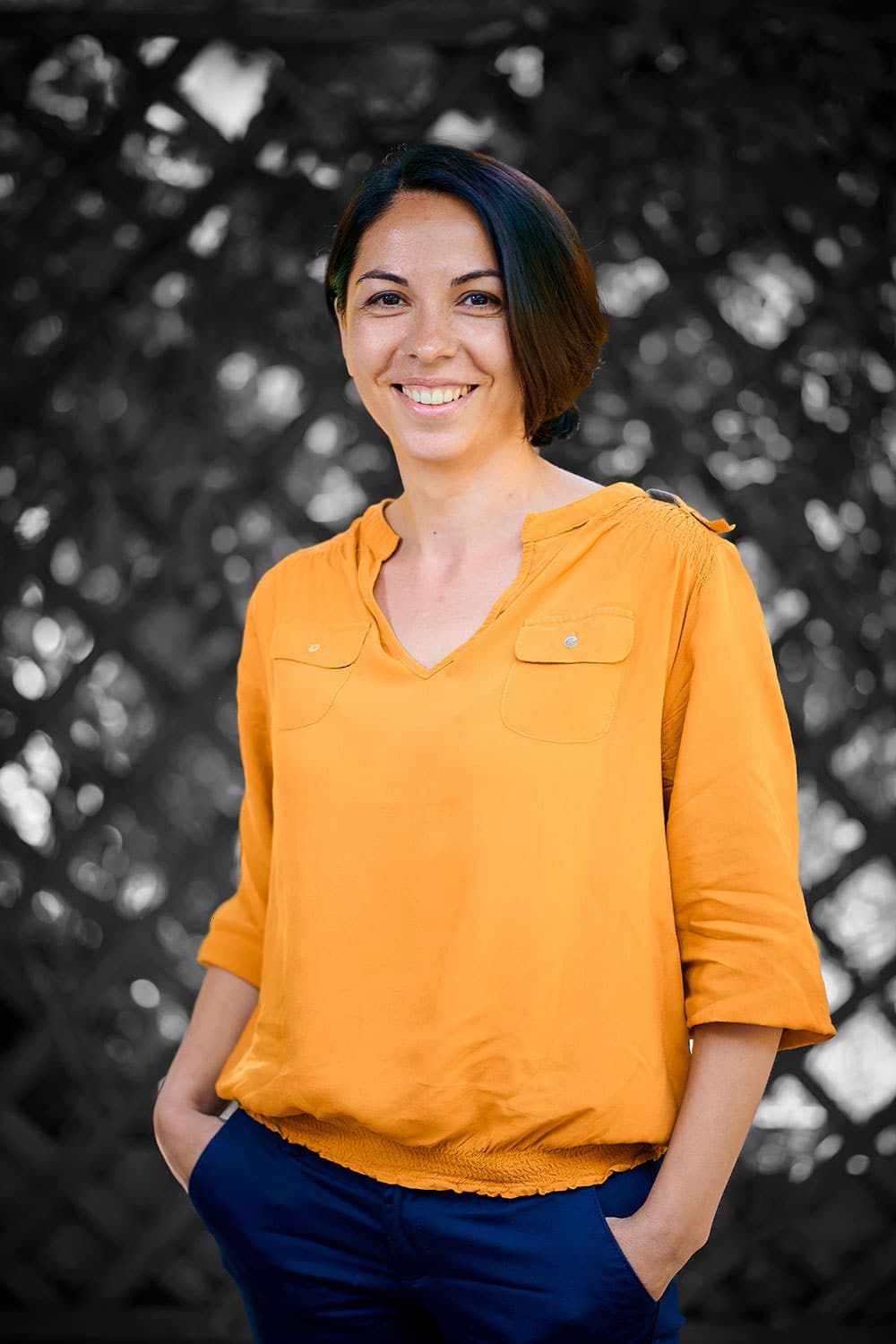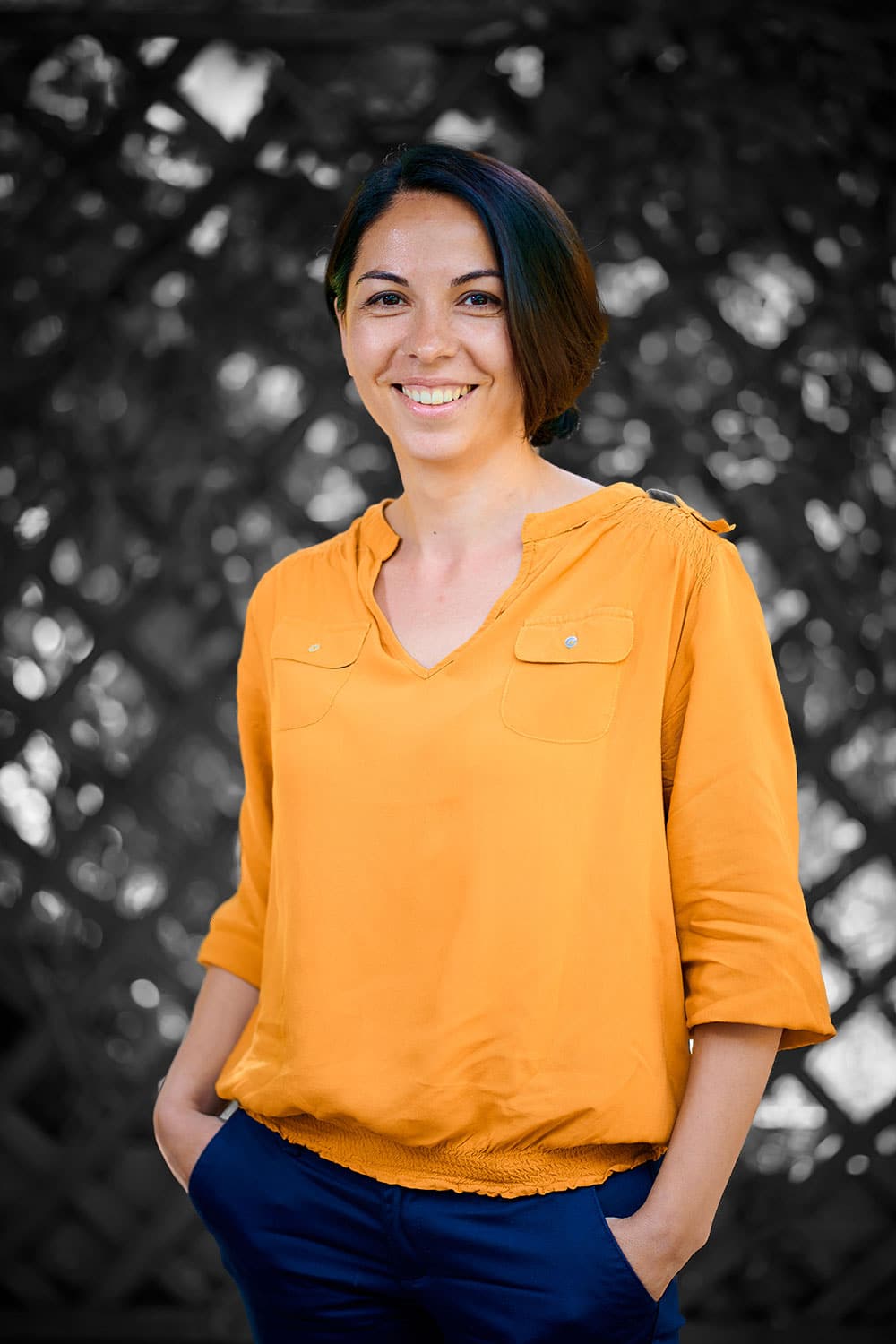 Lucica is an associate expert at MKOR and a graduate of the Faculty of Law at Nicolae Titulescu University in Bucharest. She has a vast professional experience in the complex field of business law.
At MKOR, Lucica carries out in-depth legislative analyzes both on Romanian and EU legislation. Her analysis is used in the market opportunity studies that we conduct, but also to identify opportunities or threats for businesses that are just starting out.
For more than 12 years she has been practicing law with responsibility, as close as possible to her clients and partners, whom she has constantly supported in business development and always added value through her skills and knowledge. From the very beginning, she learned that the essence of legal advice consists in permanently adapting the solutions to the needs of her clients.
Her spare time is split between her family, friends and hiking, a hobby from which she constantly learns to organize, persevere and make the right decisions in a short time, while considering both herself and others.
financial consultant


Cristian Tudorescu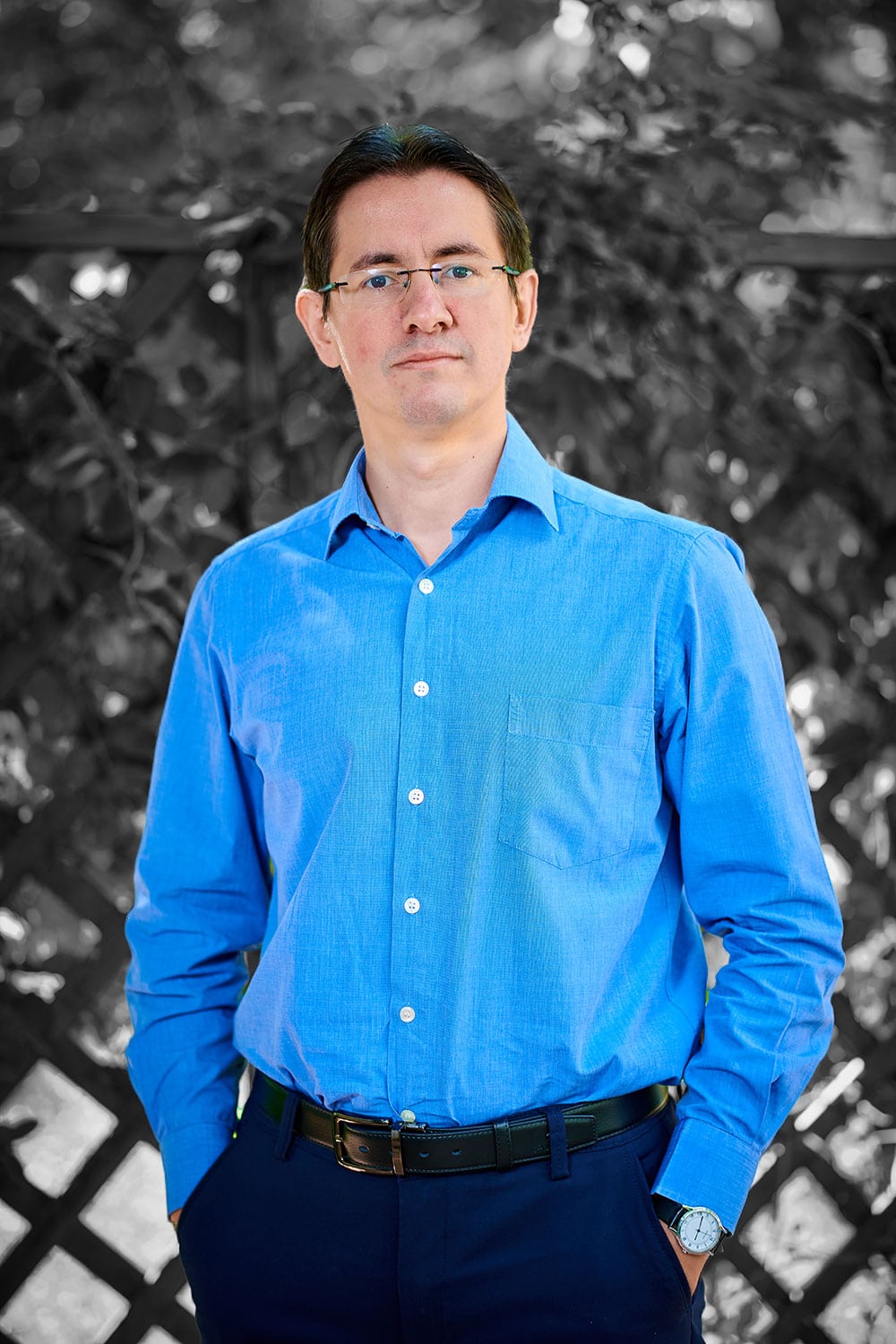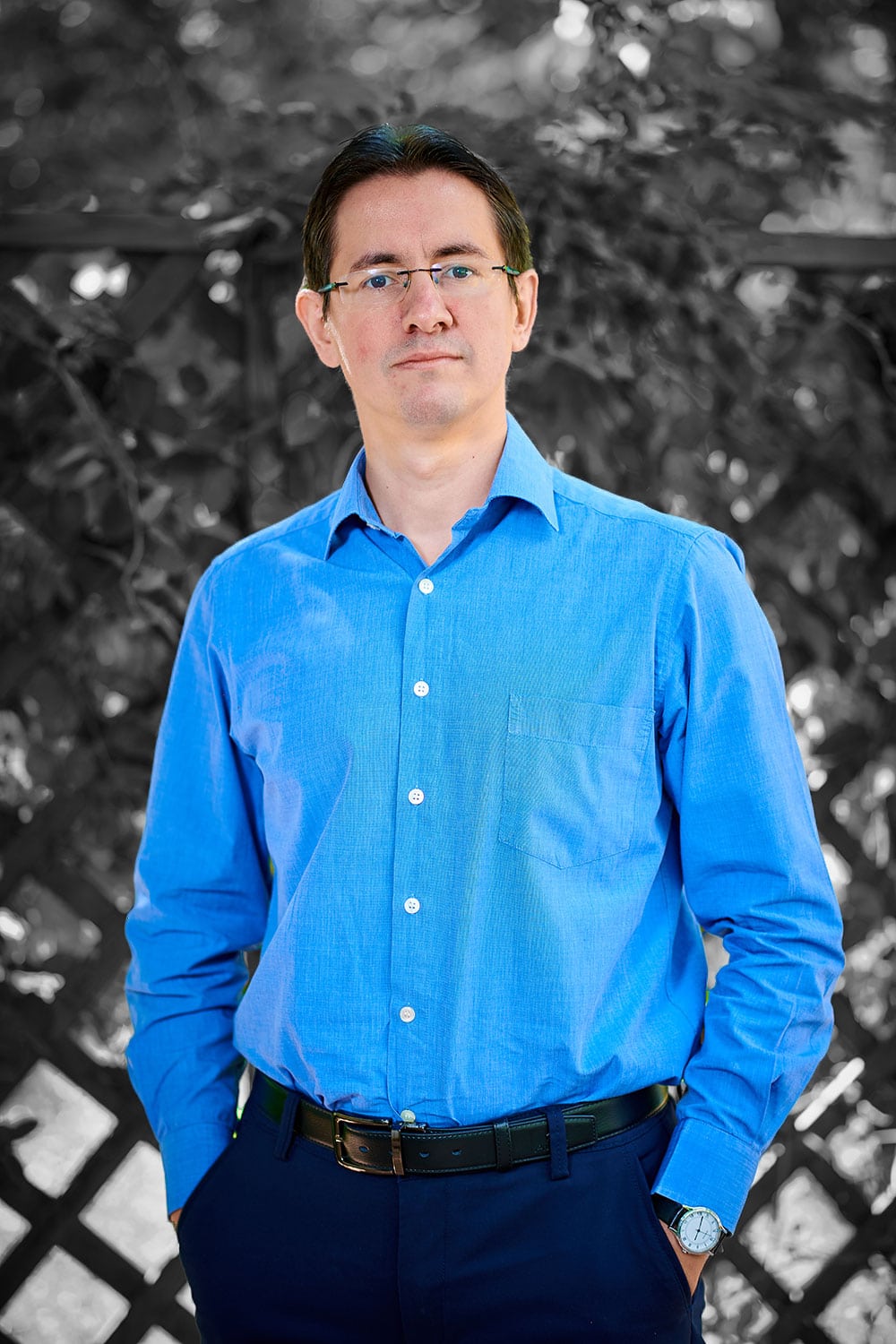 Cristian is the founder of the financial consulting firm, Explore Asset Management, with more than 10 years of experience in corporate consulting and over 14 years in financial markets.
Cristian holds a degree in Finance, Banking and Insurance at The Bucharest University of Economic Studies and he is a second-degree graduate of the International Chartered Financial Analyst (CFA) program.
His background is in macroeconomics, sector analysis, business evaluation, bringing his expertise in structuring company finance and sectoral studies. He delivers financial training for entrepreneurs and brokers from the stock market.
He is a member of two associations, Junior Chamber International Romania – focused on entrepreneurship, civic development and young people, namely Investors Club – the first investor club on the Bucharest Stock Exchange.
Clients love working with our agency
---
Click on any of the logos to read the case study. We like to present each project as it is, and we don't condone logo lists.
Let's Talk About Your Research Needs
---
Achieve your business objectives with MKOR. We like to step out of our comfort zone and to treat every project as a new challenge, where innovation and expertise blend for the most relevant market insights.