MKOR Consulting designed the marketing strategy, website, marketing channels and lead generation channels for a new business addressed to children's activities – Legoteca.
Because we approached a new business, the marketing strategy was ample and included the sales strategy, branding and the website.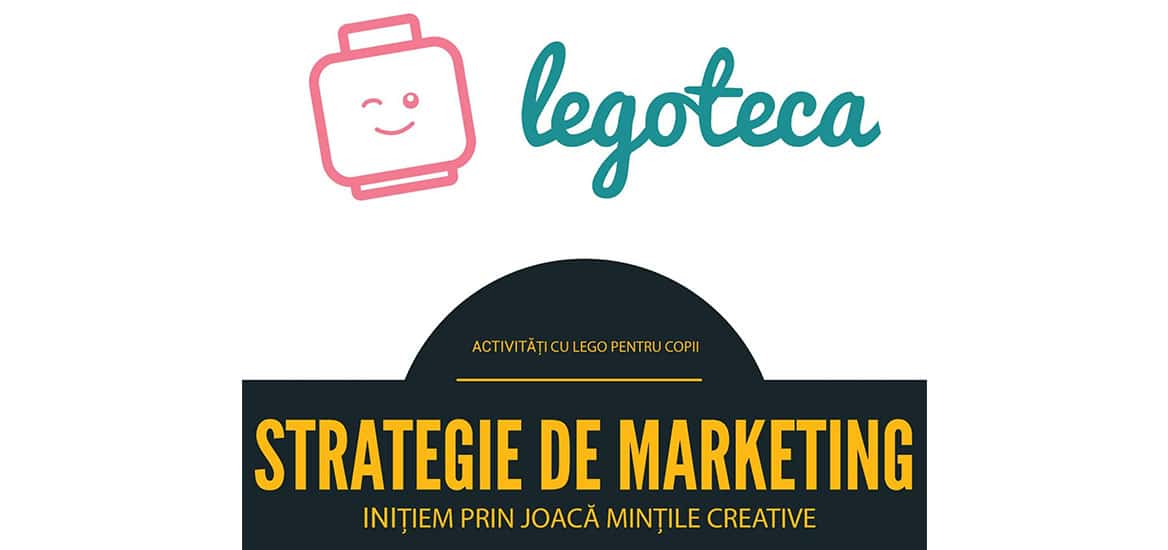 Marketing & Sales Strategy
The marketing strategy for Legoteca included a short market research with competitive analysis, suggestions regarding vision, key messages and planification.
The recommendations were made taking into consideration competitors, Google trends, SWOT analysis and general market analysis. Our team made recommendations regarding sales, demos, strategic partnerships, communication, SEO optimisation, Google AdWords, promotional campaigns, and many others aspects.
We identified the client's business potential and market prices. Our recommendations took into account a series of marketing instruments in order to increase business visibility and to fulfill financial objectives.
Branding & Online Business
Being online is a must have for anyone who wants to be closer to its clients, especially for a newly launched business.
Having this in mind, our agency designed a website to meet Legoteca customers needs. The design is neat and playful, just as the brand.
Furthermore, our specialists paid attention to technical aspects like SEO optimisation, mobile friendly, or usability (UX). Thereby, we made sure that being online will be productive for the business and will generate conversions.

Legoteca will organises LEGO and robotics workshops for children between 4 and 14 years. Beside these workshops that will be held in Ilfov, Legoteca will launch and organise these activities in camps held in other parts of Romania.
Target:
the toy market in the Bucharest-Ilfov area
Methodology
Desk research
Online observation
Marketing & branding strategy development
Online business development (website)
About Legoteca
Legoteca is a small business based on Lego workshops, founded by parents passionate about Lego. After noticing how children are attracted to the small and colorful pieces, they decided to offer this joy to as many children as possible, in the form of educational workshops.
MKOR studies in the context of COVID-19
The COVID-19 epidemic impacts consumer behavior at unpredictable levels. In this context, MKOR consultants are constantly informed about the approaches recommended by the research community, to be able to include them in the predictions of consumer behavior.
MKOR also conducts its research projects on the impact of the coronavirus epidemic, both in the general population and in business. You can download them for free from the section dedicated to our studies.