MKOR Consulting developed the marketing strategy for Bio-Kult, a probiotic supplement with 14 active stem, being the most complex one on the Romanian market.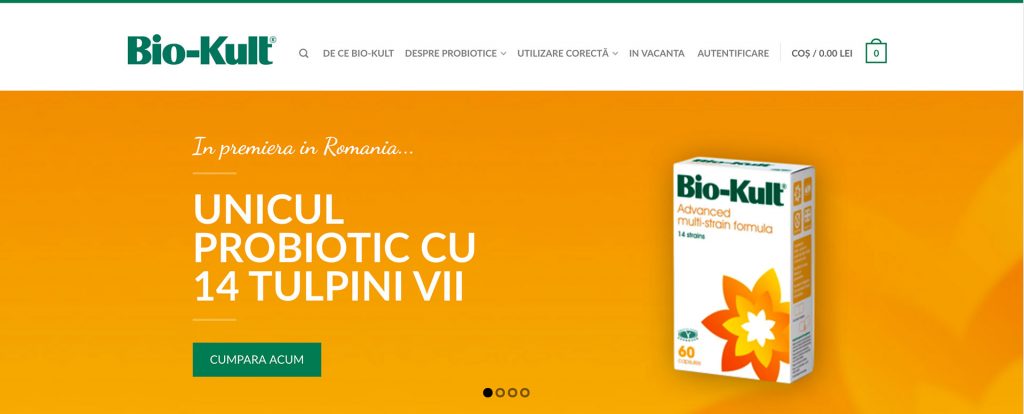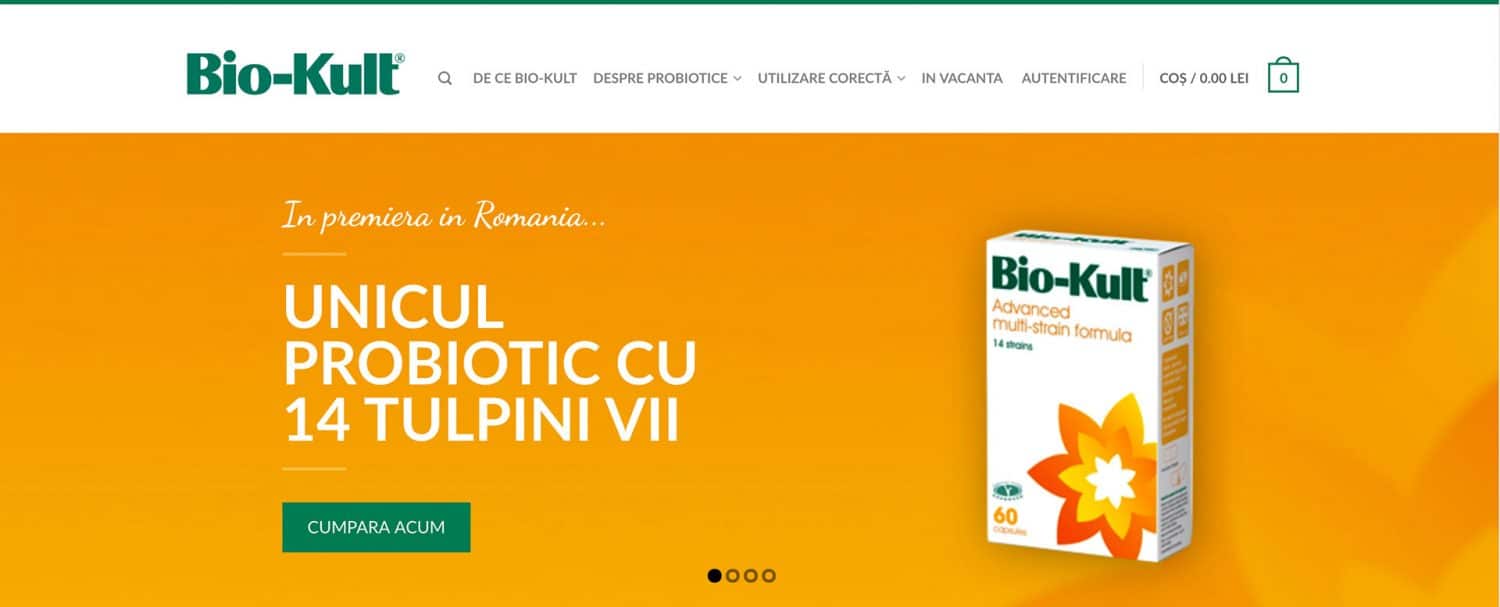 The strategy included a new website, explaining visitors what probiotics are and how they work, coupled with a ecommerce website and awesome SEO work. 🙂
Probiotic product's renown among customers increases as they become more publicized. However, some products are better than others, as in any other field, and when one of the best products of this type comes into the market, it needs a marketing strategy.
MKOR consultants started with developing a new website that answers all the questions a customer may have about probiotic supplement consumption.
Also, our team also made sure to implement the strategy at the beginning of the year. Thereby, our goal was to make Bio-Kult Romania a visible presence on the market, in the online field for the beginning, basing our strategy on our findings from the competitive analysis.
The results are remarkable, the number of orders has visibly increased from one month to another.
Bio-Kult is manufactured in Great Britain and imported in Romania by Biovitaprotex, a young company that promotes a healthy way of living.
Target market: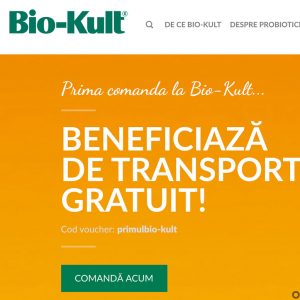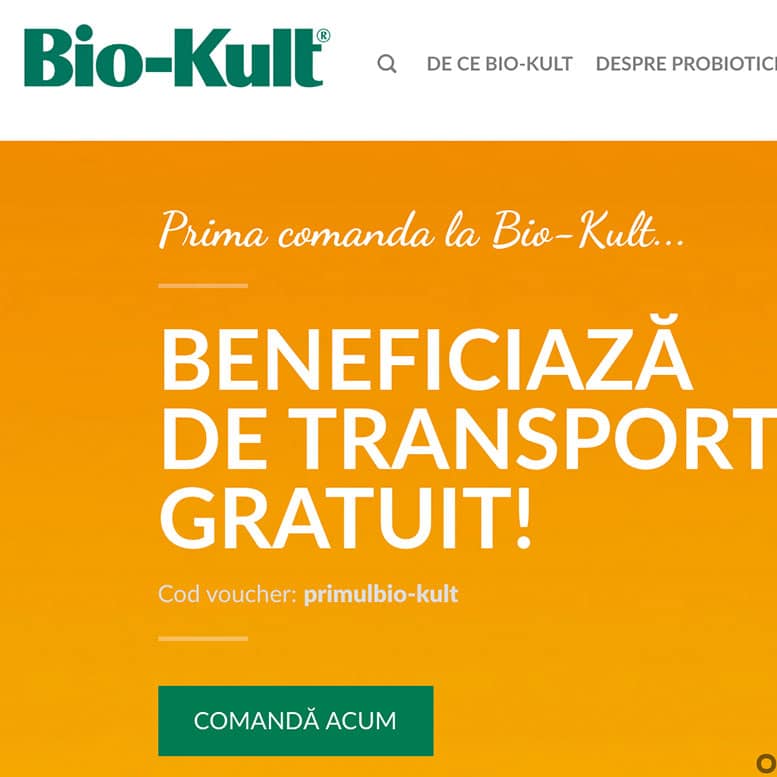 Methodology
Marketing strategy design and implementation;
Website / online store design;
Online store SEO optimisation;
Social media channels (Facebook, Pinterest, Google+) design and implementation;
Newsletter design and implementation;
Promotion design and implementation in order to increase customer loyalty;
Awareness campaigns design (Facebook, Google, website);
Competitive analysis.
Website
Bio-Kult Owner's Testimonial
The collaboration with MKOR meant a fresh start for our activity. Corina and her team had a great impact in our collaboration with Bio-Kult, the manufacturer company. They appreciated the marketing strategy MKOR developed, as well as the relevant data. We already started to implement the plan and we registered great results.

If you want to collaborate with professional, positive and trustworthy people, you can contact Corina and her team because they're your best option.

— Fineas Pascotescu – Founder of Biovitaprotex