Goodyear Romania conducted through MKOR Consulting, a satisfaction survey of its customers.
Within the survey, we asked the 100 most important Goodyear clients what they think about the services they received, and what suggestions for improvement they have.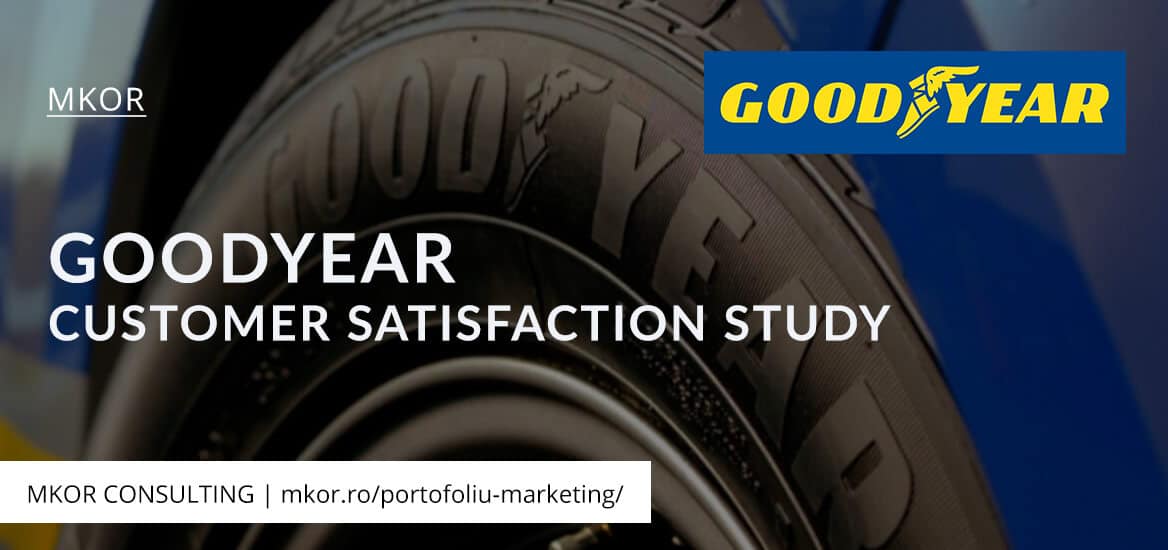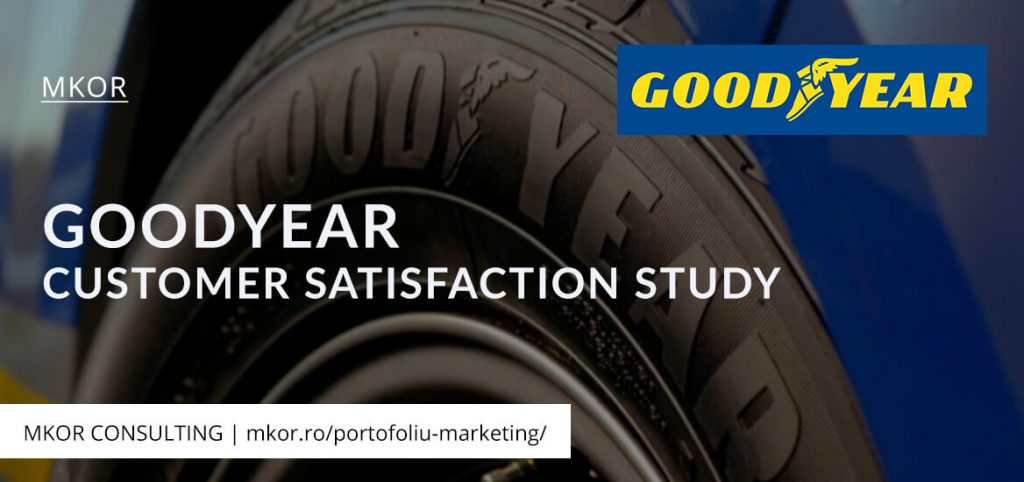 There is always room for improvement, and when a company sends this kind of message by conducting a satisfaction survey, this aspect itself increases clients satisfaction!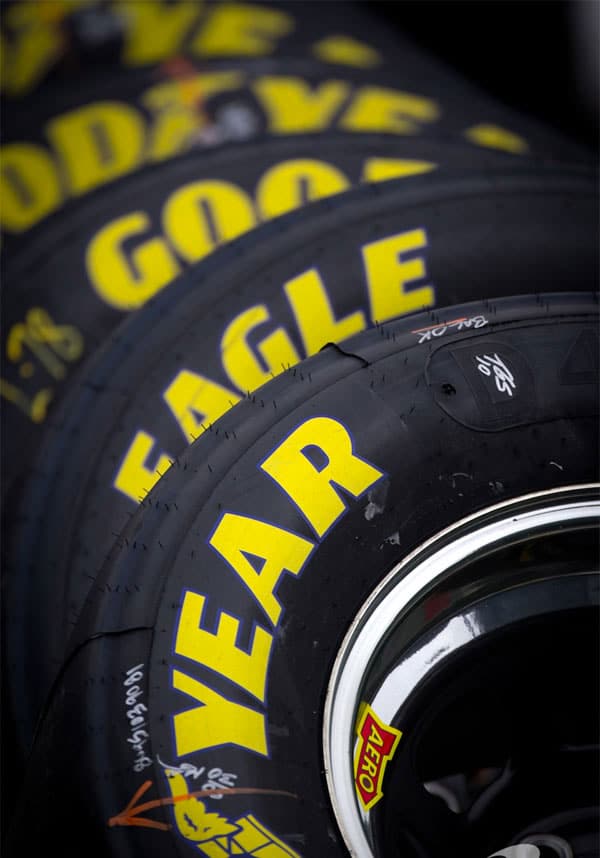 The study was designed to discover possible improvements for the Client Service department, by interpreting the answers regarding complaints, and also analysing suggestions.
An important component was represented by the clients positive feedback, that helped to identify those attitudes or actions of the company that weight more towards them.
The recommendations given in the research report were used to improve the target departments, as well as for restructuring existing services, increasing customer satisfaction.
Target market
Methodology
Structured phone interviews (C.A.T.I. method)
Comparative result analysis between extern and intern clients
Conclusions and recommendations
About Goodyear
Goodyear is an American multinational tire company founded in 1898. Goodyear manufactures tires for automobiles, commercial trucks, light trucks, motorcycles, SUVs, racing cars, airplanes, agricultural equipment, and heavy earthmoving machines.
Client testimonial
We have designated MKOR to conduct a thorough survey of our customers' satisfaction. The final reports provided us with extremely useful recommendations for future improvements, as well as for eliminating the risk factors. As a project manager on behalf of Goodyear, I was impressed with the fruitful and pleasant collaboration with Corina's team.

— Svilen Stoyanov, Customer Service and Supply Chain Representative, Goodyear Dunlop Tires Romania & Bulgaria
MKOR studies in the context of COVID-19
The COVID-19 epidemic impacts consumer behavior at unpredictable levels. In this context, MKOR consultants are constantly informed about the approaches recommended by the research community, to be able to include them in the predictions of consumer behavior.
MKOR also conducts its research projects on the impact of the coronavirus epidemic, both in the general population and in business. You can download them for free from the Public research & Whitepapers section.